Nanny or Daycare: Which Suits My Family Better?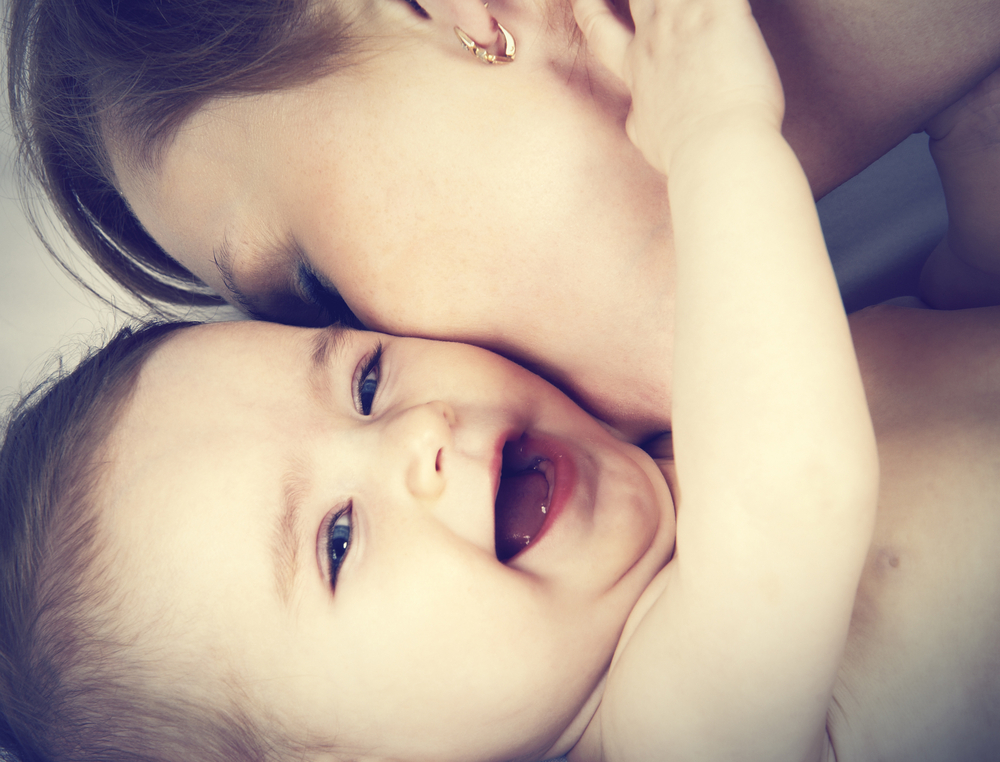 What type of childcare do you want to provide for your kids?
It's one of the hardest decisions you'll ever have to make; almost two thirds (62 per cent) of parents say it's difficult to find childcare in their community that is both affordable and high quality, according to Pew Social Trends.
So, daycare or Nanny? What you choose will depend on a number of factors, but here at Placement Solutions, we believe a Nanny wins every time. Here's why:
1) A Nanny can focus their attention solely on your child
The care of your child will always be your number one concern. And with a Nanny, it'll be theirs too (we call them Nanny/Educators). This is because in a daycare the attention of a caregiver will be spread across many children, while a Nanny/Educator's sole focus will be your child (at Placement Solutions, we only allow Nanny/Educators to care for up to four children, to ensure they are being given the best care possible).
A child's emotional, social and cognitive development depends on being able to form close relationships.
As a result, your child will form a much stronger bond with their Nanny/Educator. There is a lot of research to show the importance of early bonding. A study by Robert Winston and Rebecca Chicot, published in the London Journal of Primary Care, clearly indicates the role of loving relationships and nurture in a child's emotional, social and cognitive development.
Daycare centres often have a very high turnover. A University of Queensland study of 1,200 childcare workers across Australia found that one in five intended to leave their job within the next 12 months. Developmental Psychologist Professor Karen Thorpe said that this would harm a child's learning and development.
This is something parents who have hired Nanny/Educators can avoid, as they can select the timeframe they are looking for (casual, temporary or ongoing). Once you build up a relationship with your Nanny/Educator, they are more likely to make a long-term commitment.
Continuity of care is essential, especially during the early stages, and it's something that can only truly be provided by a Nanny/Educator.
Although many would argue daycare gives a child more opportunity to learn social interaction, the stronger bond they form with a Nanny/Educator is extremely important. Nanny/Educators can also take children to play dates, meaning your kids will still get the social interaction they need to thrive. Alternatively, Placement Solutions provides a Nanny Share scheme to assist with the social aspect.
Many believe only daycare can provide social interaction opportunities for children - but Nannies form closer bonds and can still take kids to play dates.
2) Giving you peace of mind at work
When you leave for work in the morning, you want to have the peace of mind that your children are well looked after. When you leave them with a Nanny/Educator, you know that there will be someone giving their whole attention to your child.
Although daycare helpers often have to go through vetting and qualifications, there are Nanny/Educator services that also require stringent security checks and qualifications. At Placement Solutions, we pride ourselves on the extensive background checks that we perform personally, having developed these over 30 years in the industry. All of our Nanny/Educators must have:
At least three years' personally verified relevant experience

Current National Police check

Current First Aid certificate

Current Working With Children check

Ideally, have or be working towards a minimum qualification of Certificate III in Children's Services

All Nannies in Australia must now be trained in suspected child abuse mandatory reporting. Placement Solutions is the only Australian agency accredited by Childwise for our work in child abuse prevention, and we offer this training onsite for all of our Nanny/Educators.

Valid visa or right to work in Australia
At Placement Solutions we can provide Nanny/Educators that are just as qualified as daycare staff.
You can go to work with peace of mind knowing that your kids are being well looked after by a professional Nanny/Educator.
3) Work around your schedule
Parents who utilise daycare still have to arrange getting their children out of bed, dressed, fed and dropped off. We're sure you know how much of a task this can be! Nannies, on the other hand, will come straight to your house at the appointed time - meaning they can work around your schedule, instead of you having to work with the daycare's schedule.
A Nanny will work around your schedule, instead of you having to work with the daycare's schedule.
This is especially important for those with demanding jobs. Daycare finishing times are often much earlier than normal office days, and a daycare will never be able to provide you with the flexibility that a Nanny/Educator can.
Nanny/Educators can also perform extra duties related to childcare, such as ensuring their washing is done. Of course, they will always do this only when they are not looking after the child, who will always be their number one priority.
We know it can be difficult getting your kids out of bed in the mornings. When you hire a Nanny/Educator, you'll discover a new routine is possible.
4) Reduced chance of your kids getting sick
Children at daycare are exposed to all sorts of germs, meaning there's a high chance they'll get sick. When this happens, you'll have to try and organise last minute childcare arrangements, which again can be extremely stressful, especially if you have a big day at work ahead. Or even more so, having to take the day off work yourself.
Hiring a Nanny/Educator with Placement Solutions
Ultimately, your choice should boil down to the relationship between the caregiver and the child. This relationship will have a huge impact for years to come, and it's something that can really only be achieved through hiring a Nanny/Educator. At Placement Solutions, we provide multiple choices to ensure you get the Nanny/Educator that will work best for your kids and for you.
For more information on hiring one of our experienced and qualified Nanny/Educators, reach out to the team today.