Australian
Submitted by: bdm - 8-Jan-2016
In particular congratulations to our CEO Louise who is the first Australian board member.INA board members volunteer hundreds of hours each year to the organization. These board members have been voted on by the membership of the International Nanny Association, and will serve for the term 2016 – 2017.
...
read more
Submitted by: marketing - 24-Sep-2014
I have to admit to feeling quite proud on August 9 when we launched our new Child Protection Policy and accompanying booklet. Institutional Responses to Child Sexual Abuse.
...
read more
Submitted by: louise - 24-Aug-2014
An Australian perspective following on from the conference of the International Nanny Association in Las Vegas.
Following on from Louise's article last month focusing on legallynanny.com and 4nannytaxes.com, both of which we met at the INA conference, I thought this month I would talk a little bit about what I learnt about the Nanny industry in the USA as a whole during my time in Las Vegas. As Louise mentioned, the industry in America is enormous. There are thousands and thousands of Nannies working in a whole range of situations.
...
read more
Submitted by: louise - 24-Aug-2014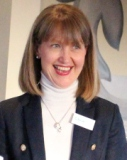 Clare Carlisle Stranger and the INA Conference
The International Nanny Association (INA) conference in the United States is over for another year. The conference was enormously successful again, not least for Placement Solutions as we introduced Clare Carlisle Stranger, our inaugural Nanny of the Year and our first nomination for the association's international Nanny of the Year award.
...
read more