Blog
Submitted by: placementsol - 30-Jan-2017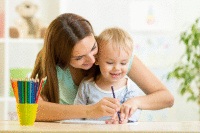 Thinking of a career change? Want to know what's involved in being a Nanny or Household Manager? Do you want to obtain a qualification in Childcare? Then come along tomorrow night, Tuesday 31st January at 6.00 p.m. Venue: Placement Solutions, Unit 20, 828 High Street, Kew East.
Placement Solutions together with Nurture Training College are offering a free career info session with experts giving you all the insights on top careers in nannying and household management and training opportunities for both of them. Receive a $99.00 voucher that can be used towards a Newborn Care Specialist course (non-transferable for March course).
...
read more
Submitted by: placementsol - 2-Dec-2016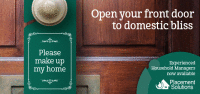 Have you only ever heard of Cleaners and Housekeepers and wondering what differentiates a Household Manager to these services? Let us explain this for you.
...
read more
Submitted by: placementsol - 31-Jul-2016

One of our most misunderstood services, often forgotten in the focus on in-home child care, is the provision of Household Managers. As we have a number of very satisfied customers who use this service, we thought it might be time to give these hardworking people some attention.
It can be hard to describe what a Household Manager can do because there are just so many options.
...
read more
Submitted by: placementsol - 16-May-2016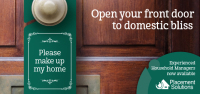 Here at Placement Solutions we regularly receive questions from new clients asking exactly what duties their Household Manager is able to do There is often a confusion between cleaners and housekeepers so we thought we would explain using the DEMA definitions. DEMA is the acronym for the Domestic Estate Managers Association of which we are a proud member.
...
read more
Submitted by: placementsol - 11-Apr-2016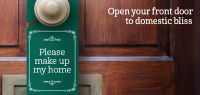 Recently I've been helping my friend archive her old family photos for safekeeping and it got me thinking about memories. Memories are so precious to most of us – I think you'd agree. Especially precious are memories and photos of loved ones lost, old friends, family, good times, travel destinations and of course the reminders we keep around the home - all the "stuff" that is meaningful to us. Apart from evoking (hopefully) pleasant memories, these pictures and tid bits also represent a good part of our history. They tell a story about who we are, who is (or was) important in our lives, our likes and dislikes and a plethora of other information. Sometimes, they are a talking point at dinner parties and the mere mention of a souvenir or photograph triggers a storytelling exchange between friends.
...
read more
Submitted by: placementsol - 2-Mar-2016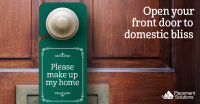 Placement Solutions today is probably best known as a nanny agency, but it wasn't always that way. We actually started out providing a cleaning service, which eventually developed into the home management service that we offer today.
...
read more