Blog
Submitted by: placementsol - 1-Feb-2016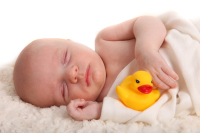 Okay. Let's clear the air before we start, because I can feel the heckles rising on the necks of every new and expectant mother reading this article. "What does Louise know about modern parenting?" I hear you saying. "She's a grandmother! Things have changed. They're different now."
...
read more
Submitted by: placementsol - 1-Nov-2015
So you have decided to start applying for jobs after being out of the market for some time, maybe you had children and stopped working, maybe you have been working with the same company for years and have decided you need a change. Whatever the reason you need to write a resume and you just don't know where to start.

One thing that people start doing is talking to their friends about what to do and suddenly they get all these "great tips". Unfortunately their tips might not be based on professional knowledge but personal experience. Therefore, we have put together some common mistakes that should be avoided.


...
read more