Blog
Submitted by: placementsol - 14-Jun-2016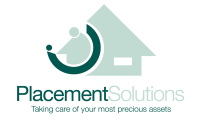 We have been waiting for this for a long, long time. Finally we are hearing very strong noises from the Australian Tax Office confirming what we have been arguing, and in fact fighting for, for years. An ATO official investigating the tax implications of the Nanny Pilot Programme has confirmed that there are no circumstances – none – in which a nanny can be regarded as an independent contractor for tax purposes especially working through a private firm.
...
read more
Submitted by: placementsol - 8-Feb-2016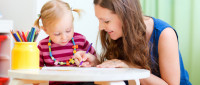 With the introduction of the Nanny Pilot Program by the Federal Government, Placement Solutions has recently been appointed as the sole provider for regional Victoria. The amount of recruitment we need to do has suddenly multiplied and poses new challenges. The very short-roll out period means we need to develop strategies quickly to ensure we manage this change and growth well.
...
read more
Submitted by: placementsol - 25-Jan-2016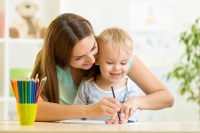 Exciting changes have happened lately for Placement Solutions and especially in the Recruitment Department. With our agency being chosen as the sole provider in regional Victoria for nannies as part of the Nanny Pilot Program, the opportunities for working with us just got bigger! We are now recruiting not only in metropolitan Melbourne but all through Victoria.
...
read more
Submitted by: placementsol - 14-Jan-2016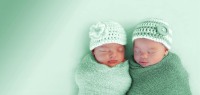 Did you know that the nanny pilot has started?! It is a 'new' initiative proposed by the government to assist families who cannot access normal rebated care. Basically it is the same eligibility as normal in-home care requirements except you aren't using up your CCR/CCB. We as an agency have been selected for regional and rural Victoria and hope to help as many families as we can.
...
read more
Submitted by: placementsol - 29-Dec-2015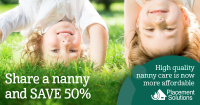 Have you started thinking about going back to work? Have you thought about putting your child into child care? Is there no room? Sounds like something we hear often from a lot of parents that contact us. There seems to be a shortage of child care centres for the ever growing Victorian population. Many parents are turning to in-home child care agencies to help find a solution to their problem.
...
read more
Submitted by: marketing - 29-Jul-2015
David Wilson, the President of the Australian Home Childcare Association (AHCA), the peak body for the In-Home Childcare sector has called on the Government to adopt the In-Home Care National Standards for the Nanny Pilot Programme that will better ensure the safety and deliver better outcomes for children and nannies under Nanny Pilot Plan.
...
read more