Blog
Submitted by: placementsol - 1-Nov-2016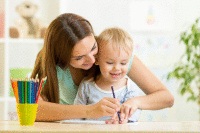 As important as the face-to-face interview is, your recruitment process begins a lot earlier. And while there are lots of articles out there that focus on your resume, a crucial part of the process is the first call from your potential future employer.
The recruiter is not just making a phone call to book you in for an interview, they are pre-screening you to see how you present yourself over the phone, and whether your answers are applicable and valid for the advertised position. This is your opportunity to make a positive first impression.
...
read more
Submitted by: placementsol - 29-Oct-2015
When applying for jobs it's more than likely that you will be contact via phone prior to attending a face to face interview. Phone interviews are critical to recruiters as they assist them in short listing applicants and ensuring that the applicant meets the selection criteria.
Phone interviews can make you a little nervous and because you don't always know when you will receive the call, you may feel a little unprepared. If you follow our top tips they will assist you in being prepared and will increase your chances of getting a face to face interview.
...
read more