Blog
Submitted by: placementsol - 28-Aug-2016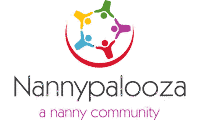 It was a huge amount of work for the whole Placement Solutions team, but with the inaugural Nannypalooza Oz now behind us, we're taking a deep breath and reflecting on what we believe was a great success. It was truly an honour to be the major sponsor of the conference, enabling the spirit of Nannypalooza to come to Australia for the first time.
...
read more
Submitted by: placementsol - 22-Aug-2016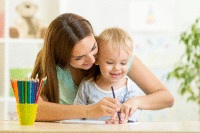 Your career is in Your hands… Professional Development experience could be what makes you more attractive to a potential employer or client, as it could give you that edge within a recruitment process.
No matter what career path we choose, what is it that makes a professional stand apart from others in the field?
...
read more
Submitted by: placementsol - 18-Apr-2016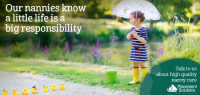 Here at Placement solutions we believe that a happy Nanny equates to happy children and a happy home. A nanny is not just a babysitter or a little bit of help to the family he or she is so much more than that. A Nanny is a mother's helper; they are the one-on-one care for your most precious assets while you need to be at work or other such commitments. A Nanny comes into your home to provide care and education for your children and to help keep them happy, healthy and safe.
...
read more
Submitted by: placementsol - 4-Jan-2016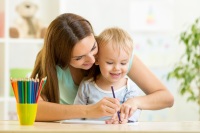 So you have finally taken the plunge and decided to return to the workforce after having children or maybe you're sick of the same old job and need a change. One of the many things that you need to think about when applying for a new job is your references. You may be able to talk your way through a great phone interview, or even a fantastic face to face interview however; you need reliable and trustworthy references to back you up. Promoting yourself will only get you so far, it's your references that can easily make or break you when it comes to getting that great job. Therefore, choosing the right people to be your reference can be a critical part of your application process.
...
read more
Submitted by: placementsol - 29-Oct-2015
Are you applying at the moment and faced with your first interview or do you remember your last interview? How did you feel about it? If you are like many of us the interview might have caused you a fair amount of excitement and nervousness, maybe even anxiety. Do you think it influenced your performance? Did you fail to get a good night's sleep beforehand as you were thinking too much about the upcoming interview? Did your voice crack? Did you come up with your best answers after you left the room? If so, be reassured, you are not alone. But just because you are not alone doesn't mean you have to be this way. Follow our tips and tricks and ensure you are at your best for your next interview.
...
read more
Submitted by: placementsol - 29-Oct-2015
When applying for jobs it's more than likely that you will be contact via phone prior to attending a face to face interview. Phone interviews are critical to recruiters as they assist them in short listing applicants and ensuring that the applicant meets the selection criteria.
Phone interviews can make you a little nervous and because you don't always know when you will receive the call, you may feel a little unprepared. If you follow our top tips they will assist you in being prepared and will increase your chances of getting a face to face interview.
...
read more
Submitted by: placementsol - 29-Oct-2015
With the Nanny pilot scheme on the horizon and nannies receiving new attention we thought it is a good time to bring back to mind a fundamental truth in the in-home childcare sector. You are a professional, be treated as one. This means you should be legally employed.
...
read more
Submitted by: marketing - 11-Sep-2015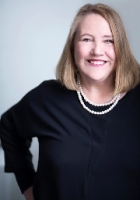 It was such a pleasure to welcome lactation consultant and author Pinky McKay to our professional development day last month. We had a fantastic attendance on the day and the enthusiasm was running very high as Pinky shared her wisdom with us.
...
read more
Submitted by: marketing - 8-Sep-2015
Our Latest PD day on the 8 th of August was a great success.
Celebrated author and parenting expert Pinky Mckay spoke about tips for settling new babies and working with toddlers.
...
read more
Submitted by: marketing - 3-Jul-2014
This is an exclusive invitation for Placement Solutions carers to attend our upcoming Professional Development training day.
Saturday August 9th -9.15am-1.00pm
...
read more
Submitted by: webideas - 3-Jun-2014
It was very refreshing to hear the two speakers at our first professional development seminar of the year, which we held last month. Both were down-to-earth and keen to bust some of the myths that have grown up around childcare. Our Melbourned based nannies at Placement Solutions are not just babysitters. We pride ouselves on the professional development we run and the quality of the nannies we attract as a consequence. Better nannies make for better quality childcare all round and the nanny services we offer across Melbourne are exemplary.
...
read more