Blog
Submitted by: placementsol - 30-Jan-2017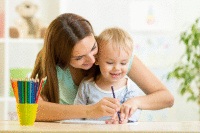 Thinking of a career change? Want to know what's involved in being a Nanny or Household Manager? Do you want to obtain a qualification in Childcare? Then come along tomorrow night, Tuesday 31st January at 6.00 p.m. Venue: Placement Solutions, Unit 20, 828 High Street, Kew East.
Placement Solutions together with Nurture Training College are offering a free career info session with experts giving you all the insights on top careers in nannying and household management and training opportunities for both of them. Receive a $99.00 voucher that can be used towards a Newborn Care Specialist course (non-transferable for March course).
...
read more
Submitted by: placementsol - 7-Nov-2016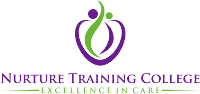 For today's new parent, there is an overwhelming volume of advice on offer, much of which changes almost week to week. Sadly this often creates confusion and even anxiety, making new parenthood much harder than it should be. For this reason alone I was very inspired by Tonya Sakowicz when I first met her, and I was keen to introduce her newborn care program to our Nurture Training College at the earliest opportunity.
...
read more
Submitted by: placementsol - 20-Jun-2016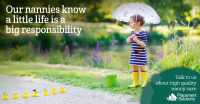 Winter, rain and muddy puddles - This is a regular concern parents have with this time of year when you can't just play outside, go to the park or soak up some sunshine! As much as Melbourne Winters can be graced with rare days of beautiful sunshine, the majority of it is cold, gloomy and wet! It is always good to plan ahead before you find yourself stuck for ideas and the kids nagging you in the morning causing you headaches and unnecessary stressors. Below we have listed some ideas/events of how you can amuse your children/what child friendly activities are on this June holidays!
...
read more
Submitted by: placementsol - 26-Nov-2015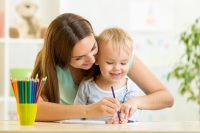 One of the questions we get most often is "What does it take to become a Placement Solutions nanny?"
Without putting too fine a point on it, we believe our nannies are some of the highest quality, most professional in-home carers you will find in Melbourne.
...
read more