Blog
Submitted by: placementsol - 2-Mar-2016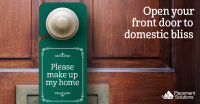 Placement Solutions today is probably best known as a nanny agency, but it wasn't always that way. We actually started out providing a cleaning service, which eventually developed into the home management service that we offer today.
...
read more
Submitted by: marketing - 27-Sep-2014
"No matter someone's background – their education level, their socioeconomic resources, their culture, their religion, their language – no matter what their family looks like in a picture – everybody struggles with parenting."
...
read more
Submitted by: marketing - 24-Sep-2014
I have to admit to feeling quite proud on August 9 when we launched our new Child Protection Policy and accompanying booklet. Institutional Responses to Child Sexual Abuse.
...
read more
Submitted by: marketing - 12-Aug-2014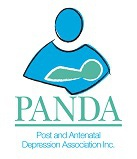 The Post and Antenatal Depression Association (PANDA) announced Placement Solutions as a new sponsor for 2014-15.
...
read more
Submitted by: webideas - 3-Jun-2014
It was very refreshing to hear the two speakers at our first professional development seminar of the year, which we held last month. Both were down-to-earth and keen to bust some of the myths that have grown up around childcare. Our Melbourned based nannies at Placement Solutions are not just babysitters. We pride ouselves on the professional development we run and the quality of the nannies we attract as a consequence. Better nannies make for better quality childcare all round and the nanny services we offer across Melbourne are exemplary.
...
read more