Blog
Submitted by: placementsol - 12-Feb-2017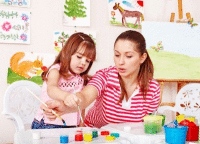 As we set about continuing to provide our clients with the best nannies available in Melbourne and Victoria, I think it's also useful to remind ourselves from time to time of what it is that actually makes a great nanny. Here's a list of the nine things I think really good nannies tend to do constantly, in no particular order:
...
read more
Submitted by: placementsol - 18-Dec-2015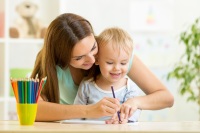 So you've got your dream job and prior to starting you must complete an induction. It's important at this time not to relax and think that what happens from here doesn't matter. Just because you got through the phone interview, face to face interview and reference checking doesn't mean that you can reduce your level of dedication. The induction is a time where potentially you are meeting other employees or Supervisors and Managers. Providing them with a good impression is just as important as leaving a good impression on the recruitment consultants or hiring Manager, as these are the people that you will have the most interaction with and in some cases the people that will recommend you for jobs, provide you with feedback or even do your performance review. Therefore, it's always best to maintain the same professional approach that you had at interview stage right through your entire career and all job related interactions.
...
read more