Blog
Submitted by: placementsol - 26-Apr-2016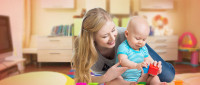 A recent post here about our household management service touched on the difference between a Nanny and a cleaner. More specifically, it made the point that a Nanny is not a cleaner and should not be expected to do general household cleaning or other household chores. The only exception are tasks that are associated with child care.
...
read more
Submitted by: placementsol - 18-Apr-2016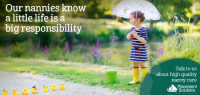 Here at Placement solutions we believe that a happy Nanny equates to happy children and a happy home. A nanny is not just a babysitter or a little bit of help to the family he or she is so much more than that. A Nanny is a mother's helper; they are the one-on-one care for your most precious assets while you need to be at work or other such commitments. A Nanny comes into your home to provide care and education for your children and to help keep them happy, healthy and safe.
...
read more
Submitted by: placementsol - 4-Jan-2016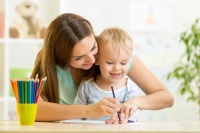 Working in childcare means working in an industry that is loaded with ethical and moral questions, values and opinions; even more so when it is in-home childcare. It can be quite easy to oversee what lies right in front of you. That's why we as recruiters try to point out the important facts right from the beginning. And besides a screening of your 'hard' skills, such as knowledge of child development, skills in settling, nappy changes and activity planning, this also involves an assessment of your 'soft' skills such as communication skills and, you guessed it, ethical values and positions.
...
read more
Submitted by: placementsol - 29-Dec-2015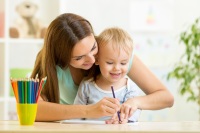 Hiring quality staff members can be quite challenging at times. Regardless of a thorough resume screening, detailed interview questions and analysis of personal behaviour during all forms of interaction will only show you one side of the person. The recruiter will hardly ever experience the applicant in a working environment. Especially when working with children it can be a difficult situation since we as recruiters don't have children on hand to see the interaction of applicants with children during interviews. The difference between presenting at an interview and caring for pre-school aged children is also quite huge. Needless to say, we need to hire good quality staff and ensure that they perform as Nanny to the highest of our standards.
...
read more
Submitted by: placementsol - 26-Nov-2015
Quite a few of our nannies started their childcare careers in long-day care, and we are constantly fielding enquiries from long-day care workers who are interested in making the 'shift'.
With that in mind we thought it would be worthwhile exploring the pros and cons of nannying compared with long-day care. While working as a nanny provides a wonderful career for many, it isn't for everyone.
...
read more
Submitted by: placementsol - 23-Nov-2015
Applicants sometimes forget or don't realise how important "dressing" is when attending an interview. In some cases it might be the difference between you getting or not getting a job. Although your experience and qualifications should speak for themselves, it's the image that you portray that can also affect your job application. Employers may feel that if you dress poorly or inappropriately. This then will reflect on their business and as it does not portray the correct or desired image of the company, they will not want to hire you. Therefore, you need to dress for success and leave the 'right' impression not the 'wrong' impression.
...
read more
Submitted by: marketing - 21-Jul-2015
I will soon become a grandmother for the first time – an exciting prospect. Like most expectant grandparents I look forward to being able to dote on my grandchild without having to take on the onerous responsibilities and sleeplessness of parenthood. I did feel well prepared, too – at least until my daughter, the mother-to-be, asked me whether I would attend a 'preparation for grandparenting' class with her.
...
read more