Blog
Submitted by: placementsol - 18-Apr-2016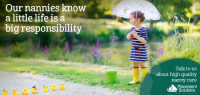 Here at Placement solutions we believe that a happy Nanny equates to happy children and a happy home. A nanny is not just a babysitter or a little bit of help to the family he or she is so much more than that. A Nanny is a mother's helper; they are the one-on-one care for your most precious assets while you need to be at work or other such commitments. A Nanny comes into your home to provide care and education for your children and to help keep them happy, healthy and safe.
...
read more
Submitted by: placementsol - 4-Jan-2016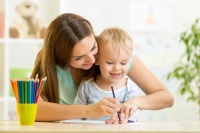 Working in childcare means working in an industry that is loaded with ethical and moral questions, values and opinions; even more so when it is in-home childcare. It can be quite easy to oversee what lies right in front of you. That's why we as recruiters try to point out the important facts right from the beginning. And besides a screening of your 'hard' skills, such as knowledge of child development, skills in settling, nappy changes and activity planning, this also involves an assessment of your 'soft' skills such as communication skills and, you guessed it, ethical values and positions.
...
read more