Nanny Resource Box/Bag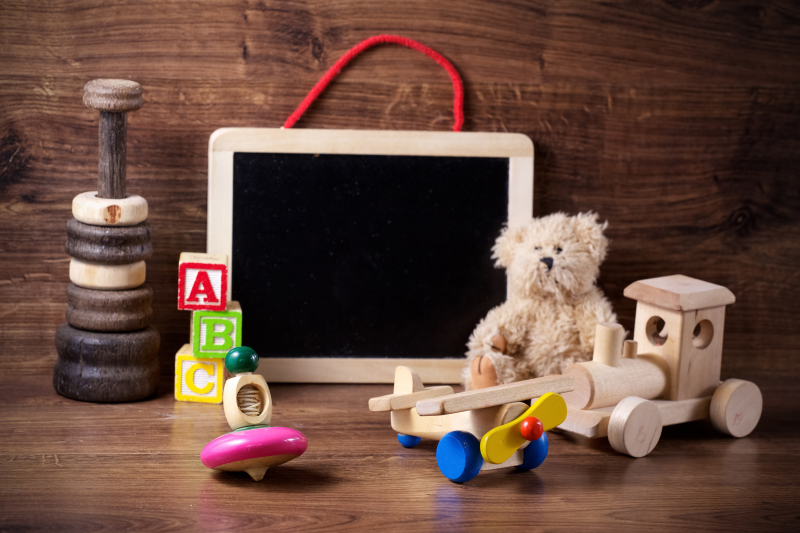 One of the best pieces of advice I can give to a Nanny starting in a new placement is to have a resource box or bag/s. It doesn't have to have expensive items in it, but it should be relevant to the children you are currently working with.
How to go about it...
When you make that initial call to your new client to introduce yourself, take the time to ask a few questions about what the children's likes and dislikes are, knowing that 4yo Max for example, is mad about dinosaurs and you turning up on your first day with dinosaur related activities may help you and he settle in together a lot quicker.
Not only does this make for less stress for yourself and the child, but also for the parents, who can see you have made some effort relate to their child.
What do you put in the box/bag?
Having the basics is always a good idea, don't assume that all families will have these on hand, in particular with younger children parents may not have realised that little 18-month-old Mia is at a stage where she might like to start drawing. Also, remember it's more fun to use someone else's things instead of your own.
Some Suggestions:
Arts and craft materials – pencils, crayons, water-based textas, glue sticks, safety scissors, coloured paper etc – Discount stores, Reject shop & Kmart are a great source for these.
Age appropriate games and books – check out your local opportunity shop and don't forget to donate them back when you're ready to update.
Natural materials – you can always create an activity to go on an outing to collect some.
Building blocks and puzzles – opportunity shops again, or check out marketplace on facebook.
Don't forget to discuss ongoing activities with the parents, they often will give you a budget to work with, if not keep your receipts, expenditure of this kind is tax deductible.
Online resources
We are lucky to live in an age where we have access to an abundance of ideas and assistance online, don't forget to use these resources, they are invaluable.
Being able to download some fact sheets on dinosaurs for Max will give you a great conversation starter with him. Googling resource boxes for children or rainy-day boxes will bring up a multitude of options for you to browse, check out some of my favourites below.
Have fun creating your own resources that you can enjoy with the children you care for.
---