How to Successfully apply to a Premium Nanny agency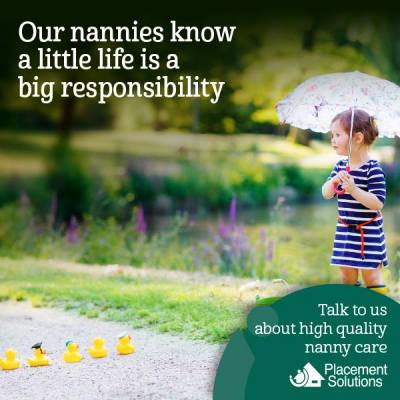 1. Send a good resume
Ideally, call before you apply to find out if your target agency has any specific application requirements. Then tailor your resume, both to meet those needs and also to make sure it highlights your previous nannying experience. If don't hear back after a couple of days, make a call and follow up with courtesy.
2. Respond quickly
When you get a call or email asking you for an interview, get back to the agency quickly. Remember that recruitment departments are busy, so you will do yourself a big favour if you make life as simple as possible for them. That means being as flexible as you can about times you can attend for interview.
3. Prepare carefully
Before you go to your interview, put together a tidy folder of relevant documents including qualifications, written references, accreditations and so on. Include a brief profile that describes who you are and what your ideal nannying job looks like. Also have with you your tax file number.
4. Dress conservatively
A job interview is not the time to show off your quirky sense of fashion. Dress smartly and conservatively. Don't wear shorts or leggings or anything too revealing. Remove any piercings other than earrings. Your aim on this day is to look grown up and professional, not hip and funky. Avoid smoking before the interview.
5. Declare tattoos
Tattoos are much more common, and acceptable, than they used to be but it is still a good idea to minimise how much ink is revealed on the day of your interview. That said, you should also be prepared to declare any tattoos that you do have so as to minimise surprises down the track.
6. Arrive on time
You might think it's ridiculous that we have to say this, but you'd be surprised. So let's say it: arrive on time. Full stop.
7. Be positive
When the time arrives for the interview, bring your brightest, most enthusiastic attitude into the room – right from the start. They don't say 'you don't get a second chance to make a first impression' for nothing. During the interview, be as natural as you can and remember to smile. Don't forget that the job you're applying for is all about child care, so make sure your love and enthusiasm for children shines through.
8. Don't be negative
Be aware of professional boundaries and never, ever, bad-mouth a previous client or agency.
9. It's not all about you
When it comes time for questions, try to balance any queries you have about conditions (hours, pay and so on) with questions about what the agency needs and what you can do to best fit in. Make their job easy and you'll increase your attractiveness as an employee.
10. Follow up quickly
If, at the interview, the agency asks you to send them any more information, make sure you follow up as quickly as possible.
Date: 24-October-2018 @ 5:51 am
Rating: 0
Views: 0
Status:
Author:

Back to thread list
•
Go to previous thread
•
Go to next thread