Archive for category: Nanny Testimonials
Testimonials

I just wanted to take some time out and thank you for being sooooo wonderfully supportive and encouraging. Whether is was my role with the N family or the role I currently have, you have always been so kind and helpful.
I am VERY happy in my new role and I have you to thank for that! They are a lovely family and I believe the client is happy too! She is so warm and welcoming always.
Shan - 3-Aug-2018

Thank you very much for your kind wishes. It's been a very enjoyable experience being a Nanny for your team and clients.
Georgie S - 3-Jul-2018

Made me feel completely comfortable. Induction process was enjoyable with all details clearly explained and questions answered.
Dianne S - 1-Mar-2018

I found the whole procedure from initial interview, follow up emails and induction very thorough and friendly.
I feel I have been very well informed and feel I could confidently contact any of the staff with any queries I may have.
At present I feel a little overwhelmed by the amount of documentation required but I believe once I get started, it will become familiar and less overwhelming.
Annamaria M - 11-Jul-2017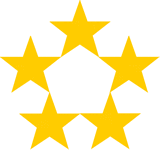 Throughout the recruitment process I felt welcome, supported and well informed.
Thank you for your professionalism at all times.
Celia T - 30-Jan-2017

From the first phone call I received from Placement Solutions the staff have been lovely and welcoming.
The staff demonstrate a genuine interest in you and are easy to talk to. Very prompt in regards to answering e-mails and phone calls.
I'm very satisfied with my experience in applying for work.
Raegan S - 5-Jan-2017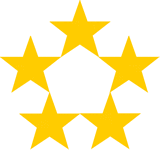 Nervous to begin with, but soon felt very reasurred and confident after speaking with Sonja.
Thank you for your support.
Simone S - 28-Nov-2016

Love it, excited for my new journey
Karen T - 18-Nov-2016
Loved this family, very friendly and easy going.
Children wonderful and I had a lot of fun with them.
Anonymous Nanny - 12-Oct-2016
I really need thank you for you that you gave me very nice jobs always, I did work with two families an both family were very good and nice to me, they were kind, caring, and genuine.
And I did work with them as part of their's family, I met nice families and people becaue of your help, I'm very new person to Australia, therefore I was scared of work with family, but you make me realx and feel better connecting with nice people, And you let me have so nice experience.
Thank you very much for that, Nivanthi.
Nivanthi K - 11-Oct-2016