Archive for category: Recruitment / Jobs
Blog
Submitted by: placementsol - 4-Oct-2017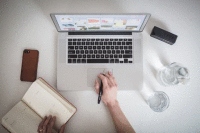 So, can you tell me what attracted you to our company?
Are you prepared to answer this question during a job interview?
All too often candidates turn up for an interview dressed to impress and prepared to answer questions about themselves, but balk when the conversation turns to the company itself.
Here are some key facts of why researching the company is SO crucial before your interview
...
read more
Submitted by: placementsol - 15-Aug-2017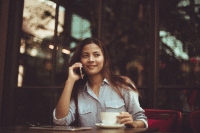 A good reference could be the deciding factor when an employer narrows down the field to a few potential candidates. Here are a few tips to ensure your references get you that dream job.
...
read more
Submitted by: placementsol - 31-Jul-2017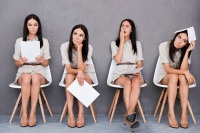 Knowing proper job interview etiquette is an important part of successful interviewing.
How you dress, what you bring to a job interview, how you greet the interviewer, and how you communicate can ALL make a big difference in the outcome of the interview. These top tips will help you cover everything you need to know to successfully ace your next job interview.
...
read more
Submitted by: placementsol - 19-Feb-2017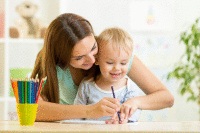 In a time where we are often online 24/7 with several platforms to get news, communicate with friends and colleagues and to share information, the question of our online presentation is almost as important as our actual real presence.
...
read more
Submitted by: placementsol - 4-Dec-2016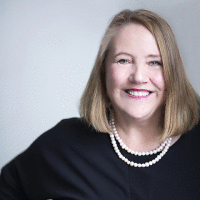 I've recently returned from a visit to the USA during which I attended the Association of Premier Nanny Agencies (APNA) conference. Those who attend this conference are running nanny agencies all over America and beyond, so collectively they provide a unique perspective on what is happening in the nanny industry in the States specifically, but with implications for all of us.
I subsequently interviewed Daryl Camarillo, who runs Stanford Park Nannies in the Silicon Valley area of California, and Kathy Webb, who runs HomeWork Solutions, a nanny payroll and tax compliance business on the other side of the country in Virginia. I wanted to get their views on where the nanny industry is heading. Perhaps unsurprisingly, they describe issues that have many similarities to what is happening in Australia.
...
read more
Submitted by: placementsol - 14-Jun-2016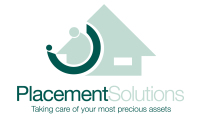 We have been waiting for this for a long, long time. Finally we are hearing very strong noises from the Australian Tax Office confirming what we have been arguing, and in fact fighting for, for years. An ATO official investigating the tax implications of the Nanny Pilot Programme has confirmed that there are no circumstances – none – in which a nanny can be regarded as an independent contractor for tax purposes especially working through a private firm.
...
read more
Submitted by: marketing - 3-Jul-2014
This is an exclusive invitation for Placement Solutions carers to attend our upcoming Professional Development training day.
Saturday August 9th -9.15am-1.00pm
...
read more
Submitted by: marketing - 6-Apr-2014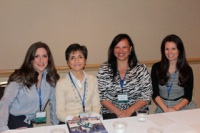 Placement Solutions Operations Manager Rachelle Teycheney reports on her recent participation in the International Nanny Association (INA) conference in Los Angeles.
...
read more
Submitted by: webideas - 8-Jul-2013
Firstly, we take care and support you. Secondly, we are always looking for great nannies in the greater Melbourne area.
...
read more
Submitted by: webideas - 8-Jul-2013
Breaking news!
We have been asking our dedicated work team — our in-home child carers, a.k.a. our nannies — what they're looking for in an agency and from a family.
...
read more