Need a Melbourne Nanny or Household Manager?
We can help you Victoria-wide with a Professional Nanny* or Household Manager.
We proudly stand behind the most stringent of recruitment practices and have over 30 years leading this industry. If you are looking for a Professional Melbourne Nanny that is legally paid and equipped to offer the very best to your family, you need to contact us.
We also place the most astute Household Managers; enabling you to lose the stress and live the dream. By outsourcing those household tasks you'd rather not do, you can finally reclaim some of your free time!
*pending availability you may be eligible for Government rebates

Have Questions?
You can now request a call-back from our Client Services team at a time that suits you - using our online system. Click "Book Now"!
Careers in Childcare & Nannying
Interested in working as a Nanny? Looking for a job in childcare? Perhaps it's just time for a change in career.
We are always on the lookout for great Nannies to work with our families in Melbourne, Victoria. We provide the highest standards of employment and Professional Development for our Nannies. We can also place you in Australia from abroad with the relevant working visa. Should you be looking for international placement, We also have links with international agencies.
Additionally, our training Partner Nurture Training College can help you gain certification to market yourself as the best Nanny and child carer possible.
Be treated as a professional.

Careers in Household Management
Is your speciality organising, cooking and maintaining a home?
Whether you are a parent returning to the workforce, or simply in need of a little more freedom than the 9-5 grind...
We can help you launch a career that truly fits your needs.
Household Managers work as independent contractors, with the ability to negotiate days, hours and tasks required.

As we approach the end of the financial year we are prompting our Nannies to be aware of some Government-based changes that will potentially affect them.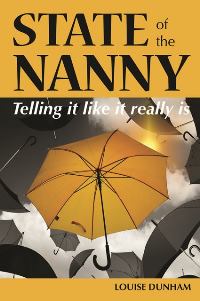 State of the Nanny book
Everyone knows what a Nanny is, yet the role of the modern Nanny is still widely misunderstood. 'State of the Nanny' provides a clear-eyed assessment of today's Nanny-ing industry and its potential for improvement.
Essential reading for Nannies and those who employ them. Postage or pick up available.
Grab your copy!
---
Experience
Since 1988 we've been providing professional Nannies and Household Managers to families around Melbourne. At Placement Solutions, we understand that every family is unique. We take the time to listen, and provide solutions to suit your individual needs. We are proud to be a family owned and run business ourselves.
Specialist Care
Whether you are after full time care for your children, a much needed 'night out', or a trusted professional to take on your ongoing household management; you can rest assured that we uphold the most stringent recruiting in the home care industry in Melbourne, supplying only experienced professionals.
Affordability
Unlike registered only agencies, Placement Solutions provides full Child Care Benefits (CCB) and Child Care Rebates (CCR) to eligible families - and YES this can include having a Nanny! Ask if Government CCB and CCR may be available to your family. Click here to find out more about Government rebates.
Trust
We are proudly leading the industry, insisting on legal pay and all benefits to 100% of our Nannies and Household Managers. Operating since 1988, we still strive to find the ideal solution for you, our valued client, as we understand that we are taking care of your most precious assets.