Careers in Childcare & Nannying
Are you interested in working as a Nanny/Educator? Are you looking for a job in childcare in the home where you can really relate to children? Perhaps it's just time for a change in pace from Long Day Care. Come to an Agency where the whole team appreciate you and the great work you do.
As a professional internationally award winning agency of 35 years in Melbourne and in Sydney and Tasmania, we are always on the lookout for professional career nannies to work with our carefully screened and chosen families. We provide the highest standards of employment and Professional Development for our staff and always have many jobs available. We can also place you in Australia from abroad with the relevant working visa. Should you be looking for international placement, We also have links with international agencies.
Join Placement Solutions and be treated as a professional career Nanny. You will never be just a babysitter. If you have integrity, intelligence, energy and enthusiasm and find joy, as we do, in caring for children then we want to hear from you. A great nanny need ever be out of work because we can offer you work to suit your schedule.

Careers in Household Management/ House keeping
This is a growth career. Busy families are seeking help at home from those with the skilIs and efficiency to make their homes work cohesively.Is your speciality organising, cooking and maintaining a home?
Whether you are a parent returning to the workforce, or simply in need of a little more freedom than the 9-5 grind...
We can help you launch a career that truly fits your needs.
Household Managers may work as either independent contractors, or be employed privately by us or the client. You have the ability to negotiate days, hours and tasks required.

Need a Nanny/Educator or Household Manager?
Placement Solutions can help you in Melbourne, Victoria-wide and in Sydney and Tasmania with a Professional Nanny/Educator* or Household Manager.
We find ourselves inundated with queries and requests for Nannies and Household Managers. If you are a family making new enquiries particularly for short term work, please indicate on the enquiry form if your request is urgent, within the week, immediate within the month or you can wait the 6 to 10 weeks to recruit for you. Day jobs are at 6 hours per shift during the week in order to maximise the utilization of our wonderful nanny workforce. We look forward to working with you.
We proudly stand behind the most stringent of recruitment practices and have over 35 years leading this industry as an elite service in Melbourne. In Sydney, if you are looking for a Professional that is legally paid and equipped to offer the very best to your family, you need to contact us. We service greater Melbourne, Victoria and Sydney only and all of Tasmania All our Educators are all legally employed by the agency as a labour-hire firm.
We recognise that every family is different and that your needs are unique. In business since 1988, we can expertly guide you and continue to support you to ensure that you have the best solution for your family's needs.
We also place the most astute Household Managers; enabling you to lose the stress and live the dream. By outsourcing those household tasks you'd rather not do, you can finally reclaim some of your free time!
*pending availability you may be eligible for Government rebates
Grab your copy of "37 things you MUST know before hiring a Nanny"!
Our free e-book gives you expert insight from our CEO on the things you simply MUST consider before hiring a Nanny/Educator to look after your children. You can't miss this!
Testimonials
I always appreciate the time taken to speak to families that I refer to them. It is an overwhelming time for new parents, and the subsidy system and government rigmarole is complicated. They take good care of the families that they service and send wonderful and compassionate nannies and carers to families that need care during the hardest of times.
Benita Gilby - Google Review
Placement Solutions are an amazing company to work for.
I have been working for Placement Solutions for the past few months and I have really enjoyed my experience with them. All the staff have been extremely supportive through each of my placements. They are always friendly to talk to and very helpful. I highly recommend Placement Solutions.
Emily Bulot - Google Review
Fantastic agency providing quick, high-quality, and responsive services :)
Katie Yates - Google Review

Have Questions?
You can now request a call-back from our Client Services team at a time that suits you - using our online system. Click "Book Now"!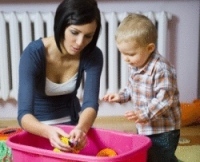 2023 Nannies Rock: Inspired today by the longevity of the Beatles and the Rolling Stones as both release new music in 2023.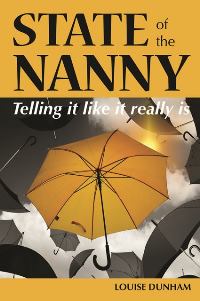 State of the Nanny book
Everyone knows what a Nanny is, yet the role of the modern Nanny is still widely misunderstood. 'State of the Nanny' provides a clear-eyed assessment of today's Nanny-ing industry and its potential for improvement.
Essential reading for Nannies and those who employ them. Postage or pick up available.
The book is also available from major online retailers, including amazon.com, booktopia.com.au, fishpond.com.au and bookdepository.com with more to come.