How is a Household Manager different to a Housekeeper or a cleaner??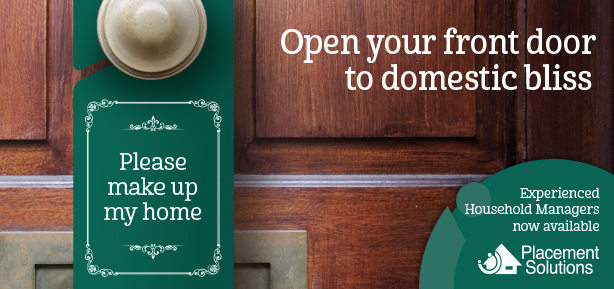 Have you only ever heard of Cleaners and Housekeepers and wondering what differentiates a Household Manager to these services? Let us explain this for you.
Cleaner
A cleaner is someone who will come in to the house and assist with bathrooms, kitchen and laundry cleaning, vacuuming, mopping, window cleaning, spring cleaning and general household cleaning. Some cleaners will assist with additional duties however anything outside of this scope generally falls under a different service (see below).
Housekeeper
This particular service will assist with light cleaning, clothes washing, ironing and general organizing. They can assist with the vacuuming, dusting, kitchen cleaning and other duties however the heavy cleaning is not something they will typically do.
Household Manager
Did someone say Family Personal Assistant? Is there such a thing? Yes there most definitely is!
A Household Manager is the person you can rely on to be the second "you" with that time you seem to run out of! A Household Manager will run errands, prepare meals, organize events and trades, assist with administration/diary organization, paying bills, walking pets, decluttering your house and cupboards, washing, organizing and basically everything you just don't have time for or would rather not do! That Christmas Shopping you dread to do every year, give the list to your Household Manager they will take care of it for you!
Household Managers will typically not clean, with exception of the light vacuum, kitchen wipe over and dusting. We recommend having a cleaner attend 1-2 times per week depending on requirements so your Household Manager can focus on all other duties to alleviate as much stress as possible and keep your life in a smooth flowing order!
Still unsure what it is exactly you are after? Maybe one of each? Book a time to speak with one of our Consultants today on 1300 854 624 and we can assist in working out what is best suited to your needs.
The Client Services Team