Work in Melbourne, Sydney, Victoria and Tasmania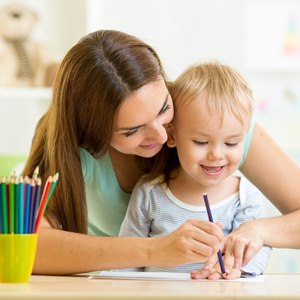 Come to Australia; We are open again. - Au Pair Visa -Working Holiday Visa Subclass 417 and 462
Join our team of Professional Nannies/Educators. Come on an Au Pair visa... but get treated right and paid in accordance with Australian law for the hours you do. Our Au Pairs are called Live-In Nannies/Educators.
What do we offer?
Legal employment - including above award wages and all entitlements
Great support through a dedicated office team here and abroad.
No joining fees, loads of ongoing support
Many jobs across Victoria, Tasmania and Sydney - right now!
What makes us different to other companies that offer Au Pair work in Australia?
We treat our Nannies as childcare professionals
Have you heard about those Au pair jobs where you wind up being their 'beck and call' Nanny – working up to 60 hours per week with no support from the Au Pair agency and being paid a weekly rate with exorbitant food and board taken out?
Some of those Au Pairs end up earning about $3.00 an hour - when the real rate is an award casual entry rate of between $26 to $27.00 and
We pay you an hourly rate and then the family (with your permission) deduct a fair food and board rate - dependent on advice from Fair Work - where you are placed.
*Note that rural placements attract less food and board than an intercity address. Deductions for food and board vary depending on postcode and board offered. Eg. A self-contained cottage on the grounds would be at a premium price.
We have over 34 years' experience
We are not just an internet matching service - not what we call "Tinder for Nannies", where all your communication is online.
We have 34 years' experience in running a real Nanny agency, giving you 1-on-1 access to real people.
Benefits for you are many
Support
Mentoring
Detailed Induction and onboarding that includes orientation to the city.
Most importantly you are paid at Australian salaries not an Au Pair Pittance.
Enquire further for detailed visa information, terms and conditions of employment and where applicable live in nanny standards
We place you securely
We interview and screen our clients and do in-home visits.
The Client/family is contracted to us and you are contracted to us as an employee. You will be paid for every hour of work you do including over time if you work longer than an 8-hour day.
You care for up to 4 children, depending upon your experience and qualifications.
You will have a minimum of a bedroom to yourself (you should never have to share with a child) and ideally a bathroom for your own personal use.
Guaranteed 2 days off (together) per week.
We roll out the welcome mat!
We can put you up for the first three days after arriving in Melbourne for free*!
3 months to 6 months job placement - depending on your work visa.
Professional development opportunities with our agency.
Nanny/Educator mentoring and networking whilst you are here.
*First come first served. This is a 2 bedroom, 2 bathroom apartment available for up to two Nannies at a time. Located in inner city Melbourne, close to our Head office.
Contact us today and we can help guide you the entire way.