Live-in Nanny/Educators and Au Pairs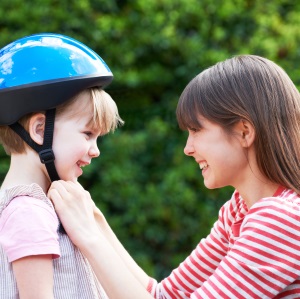 An Au Pair is NOT a Nanny/Educator.
Don't they do the same thing?
No. They have different roles in the home.
The below is sourced from the Fair Work Ombudsman.
A Nanny/Educator's duties often include:
The sole care of children.These children may be under school age.
Planning of educational activities
Programming and planning the children's weekly activities
Preparing healthy meals and snacks
Light household work related to children, such as folding and tidying up.
work full time- up to 50 hours per week.
Nannies/Educators are always experienced nannies and often have qualifications in childcare or education.
An Au Pair's duties often include:
Assisting parents with childcare (but aren't sole carers)
Not to look after children underschool age
Assisting with general household tasks, not related to children
Light household duties related to children, such as folding and tidying up.
Usually work 15 to 30 hours per week only.
Unfortunately, Au Pairs are often taken advantage of. We are leading the industry to ensure that this practice ceases and these young people are offered a fabulous cultural opportunity whilst also being treated as a valued employee.
Government regulation is very explicit in the areas of taxation, work cover and superannuation. Annual leave and sick leave also need to be taken into consideration.
So... why choose a PS Live-in Nanny?
We strive to offer a professional solution for Nannies/Educators and Clients needing a live-in arrangement.
We offer the equivalent of an Au Pair, called a part-time Live-in Nanny/Educator. Part-time hours at Au Pair rates - perfect for before and after school care.
Our high standards offer you:
A Live-in Nanny/Educator with minimum 2 year's experience
Fully and personally screened, with all regulatory checks and insurance
15-50 hours work per week
School-aged children only needing care
Provided with 1 room at least (better if they have their own bathroom and ideally a separate entry)
Paid normal wage (we can handle all of this for you)
You can access rebates if eligible, pending availability
The Nanny/Edeucator is engaged as an ongoing employee – not 'casually employed'
Board and food will be taken out as an extra item on the payslip – the amount determined by Fair Work.
Part Time Live-in Nannies
Sometimes known as Au Pairs.
Only available up to 15 hours per week
Able to look after school aged children only
Food and board to be supplied
Nanny/Educator wage at award rates
Full Time Live-in Nannies
We offer a direct employment of the Nanny/Educator where applicable for all government rebated clients.
If you are not eligible for Government rebates, your Nanny/Educator is considered a full-time employee of yours. We can provide a payroll service for you, to handle all of this so you don't need to.
Each family situation is different, but a rough formula is that our rates include up to four children in good health
If housekeeping is required when children are absent i.e. at school, this usually equates to a higher wage.
Hours are no more than 10 a day, five days a week. If hours are longer, an arrangement for time off in-lieu and/or extra pay should be negotiated.
Two consecutive days off a week are provided for the Nanny/Educator, usually at the weekend.
A furnished bedroom needs to be provided for your Live-in Nanny/Educator. At a minimum, a bed and a wardrobe need to be supplied.
Private or Government Subsidised?
We offer both Private and Government Subsidised care (to eligible families).
With our 34 years of experience assisting Australian families, we can help you navigate this area to ensure that you both understand your benefits and are compliant with Government requirements.
An Application Fee of $250.00 (GST inclusive) is payable to process your application*. This is a one time fee but non-refundable payment.
Following your successful application, we will work with you to select and refine your criteria to ensure you obtain the help you need and want.
It's that simple!