Home Management help under your NDIS plan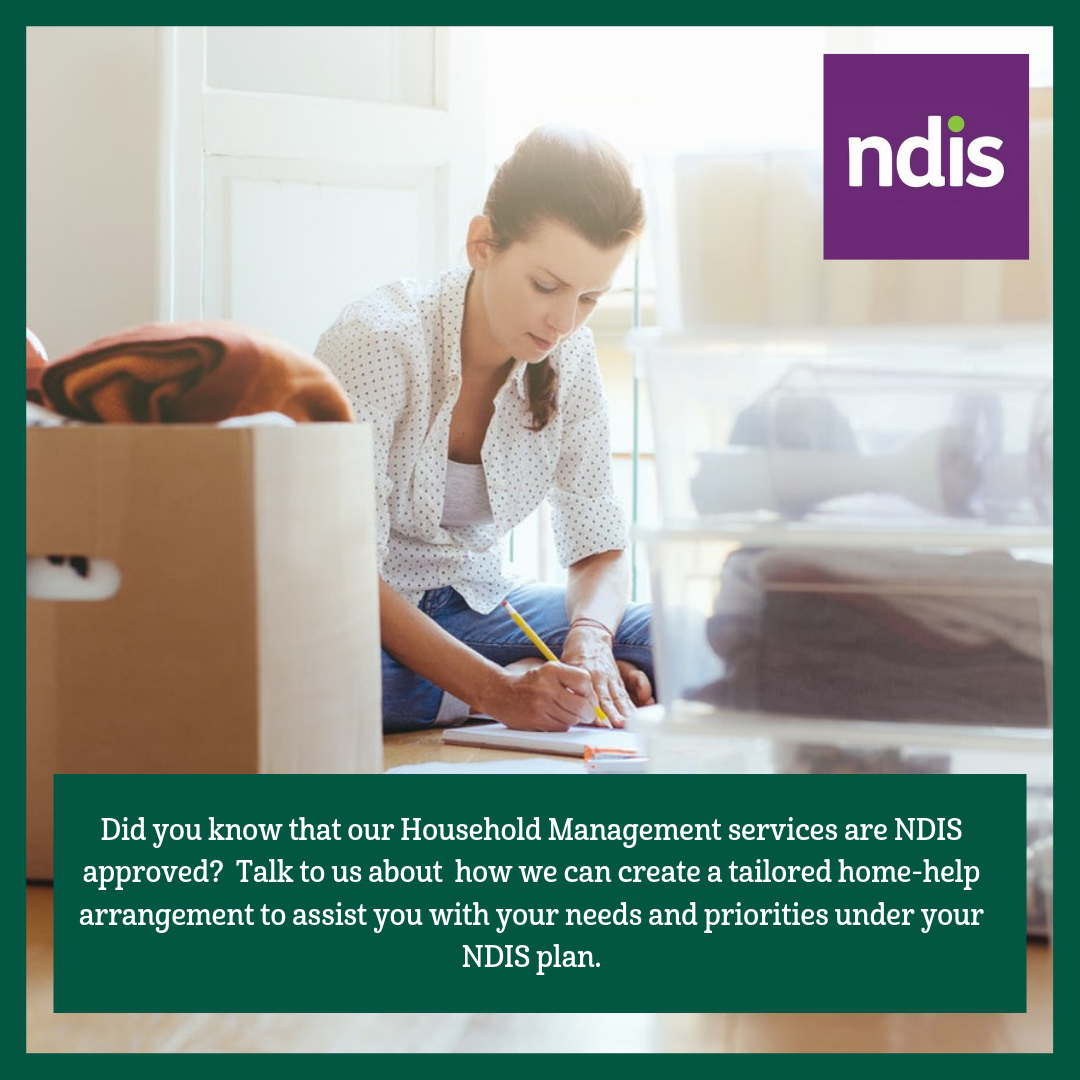 We provide services to you under NDIS to give you help in the home through our team of skilled Household Managers.
Having the assistance of a Household Manager can provide you with the support that you need in the home to assist you tomeet your objectives under your NDIS plan.
Our Household Managers provide the support that you need in order to maintain your home and assist in the household support activities in line with your NDIS home help goals.
How can a Household Manager help me?
With general home duties- such as tidying, housekeeping & light cleaning.
Meal preparation for you or your family
Shopping and meal-planning
Assistance in running errands
Ironing & laundry assistance
Linen changing
Assistance in organising or sorting order in your home
Assistance with personal administration tasks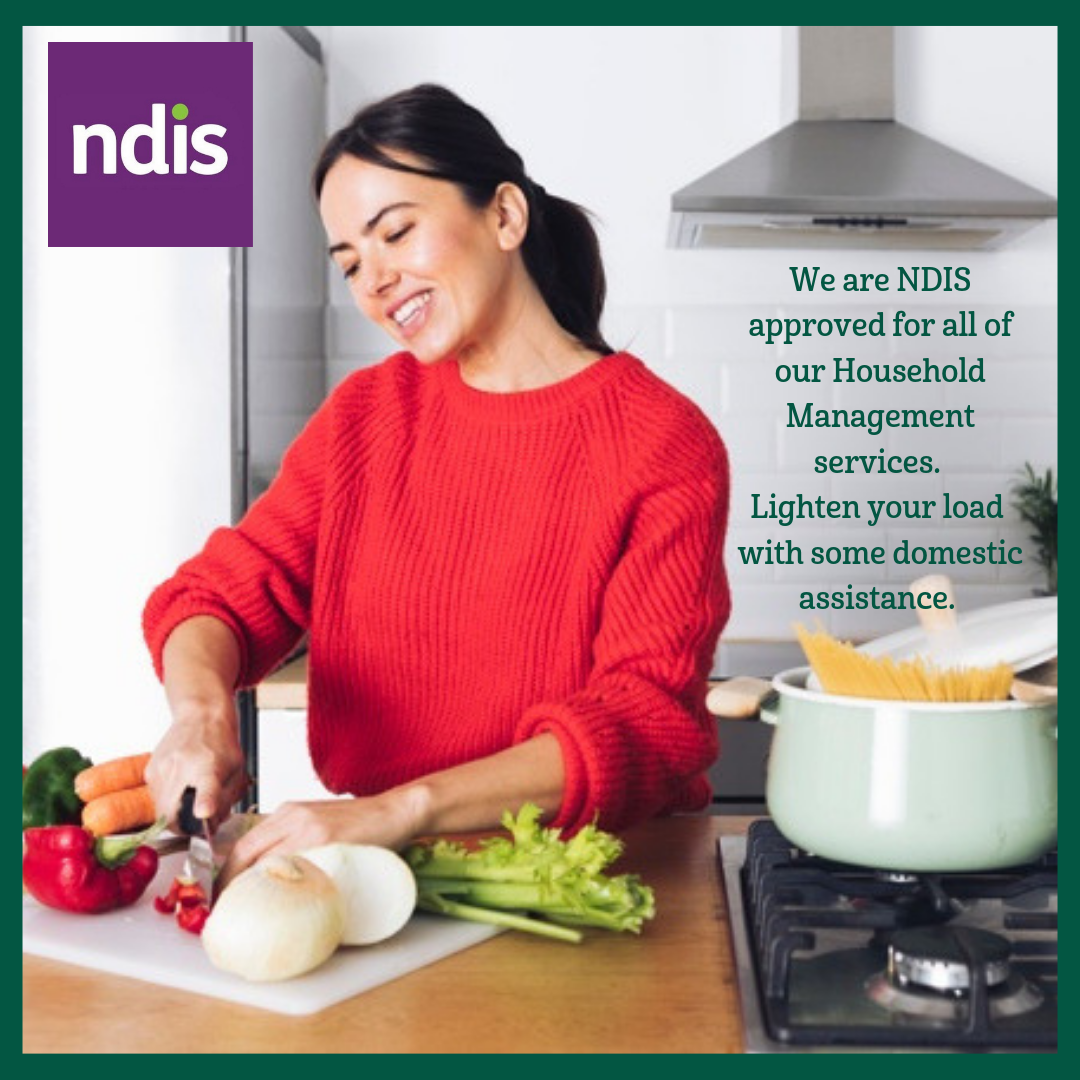 Contact us today
To speak to someone today about how we can best provide assistance in your home through NDIS home help, contact us today.
One of our client services consultants will gladly speak to you about how we can best help you and whether a Household Manager would be right for you.
Please request a call or use our 'contact us' page below. Alternatively, if you'd like to speak to someone today, please call us on 1300 854 624.