Casual and Date Night Nannies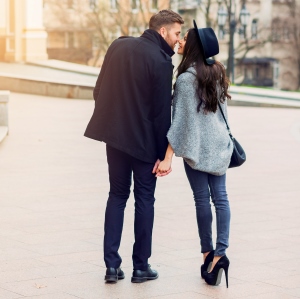 Need a night off? A day out?
Get more than just a Babysitter...
Instead of hiring a random babysitter from an ad at the local corner store (or more likely, a person you found online...), take the safe, reliable and trusted option that you and your children deserve.
Our Nannies are more than just Babysitters. They are professional, pro-active, fully screened Nannies, who are trained, developed and legally employed by us.
Relax and focus on your date night, because you can be sure we are taking care of your most precious assets. Of course, we have casual Nannies for all occasions and times - it doesn't have to strictly be a 'date night' per se!
Our Date Night Nanny package is competitively priced and includes all superannuation, insurance and other entitlements for your Nanny - so you can be assured you are getting the best Nanny possible, with no exceptions.
Our Premium Nannies offer so much more...
With over 29 years leading the industry, Placement Solutions offer the crème de la crème of Nannies, providing you:
4+ hours expert care (5 and 6 hour packages also available)
ALL Nannies with a minimum 3 year's experience
ALL Nannies personally and stringently screened and inducted
Current Level 2 First Aid certificate
Current Working with Children check
Current Police check
Your children are in competent, compassionate and responsible hands - and will have fun too!
Option to book extra hours if the night is going well.
You can take advantage of our convenient call back service or send us through an enquiry below - or simply give us a call on 1800 MY NANNY. We'll be happy to help answer all your questions.
What's the difference?
With a Placement Solutions Casual/Date Night Nanny you can feel secure that your children are in competent, compassionate and responsible hands. This includes casual baby care through to any age.
Our Professional Nannies offer so much more than just a babysitter. Click here to read why you should choose a PS Nanny.
Gift someone a Date Night Nanny!
Give something that will be truly cherished, help reduce wastage and show your thoughtfulness with our Date Night Nanny package.
The perfect gift idea for:
Baby showers
Congratulatory gifts
Maternity leave gifts
or a Birthday surprise for a busy parent.
Click here to instantly download a Date Night Nanny Voucher!