Childcare in the home under your NDIS plan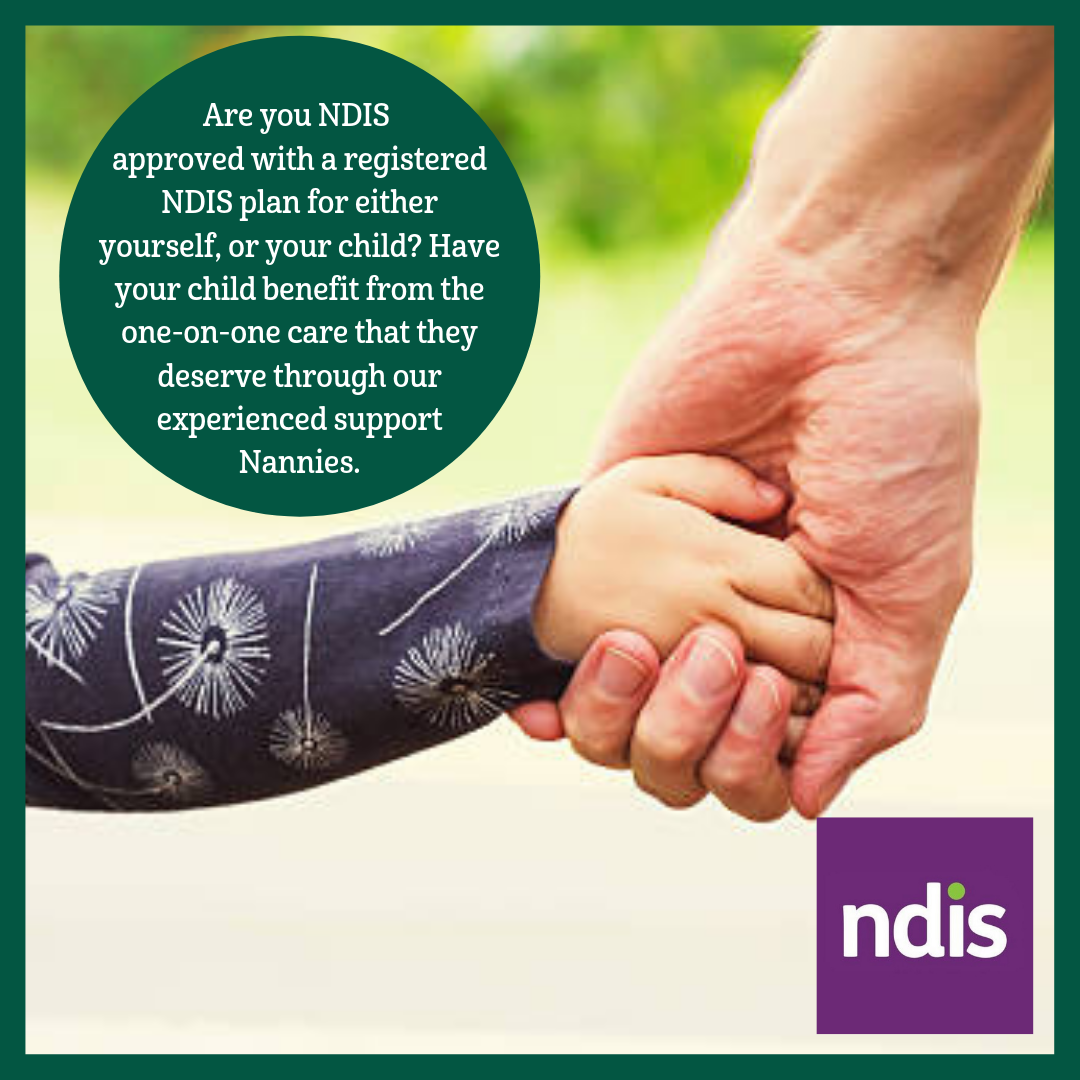 If eligible (under a self-managed or plan-managed arrangement), you can utilise your NDIS funding to access support and assistance in the form of childcare in the home.
Whether a parent or guardian needs disability-related support in the form of NDIS home care to assist with child specific tasks, OR the child/ren themselves require and would benefit from early intervention assistance, we here at Placement Solutions can help.
Our specialist nannies can provide the support that you need to meet your family's goals under the NDIS in the form of home supports and services.
How our Nannies can help:
Our Nannies assist in the home with general primary care duties relating to caring for the child/ren under NDIS home care.
Our Nannies complete home-based play and activity-based learning in the home to help with your child's development.
Meeting daily care and personal activities in the home to help meet the child's goals or the parenting goals of the NDIS recipient.
Assisting in the integration and transition of your child to school or another education program. The nanny can accompany the child to education programs and ensure that their individual needs are met, whilst also liaising with the family, school staff and other therapists to ensure the child can appropriate experience a group setting.
Help your child participate in community and/or social activities. A nanny can help your child be able to engage in activities that match their goals.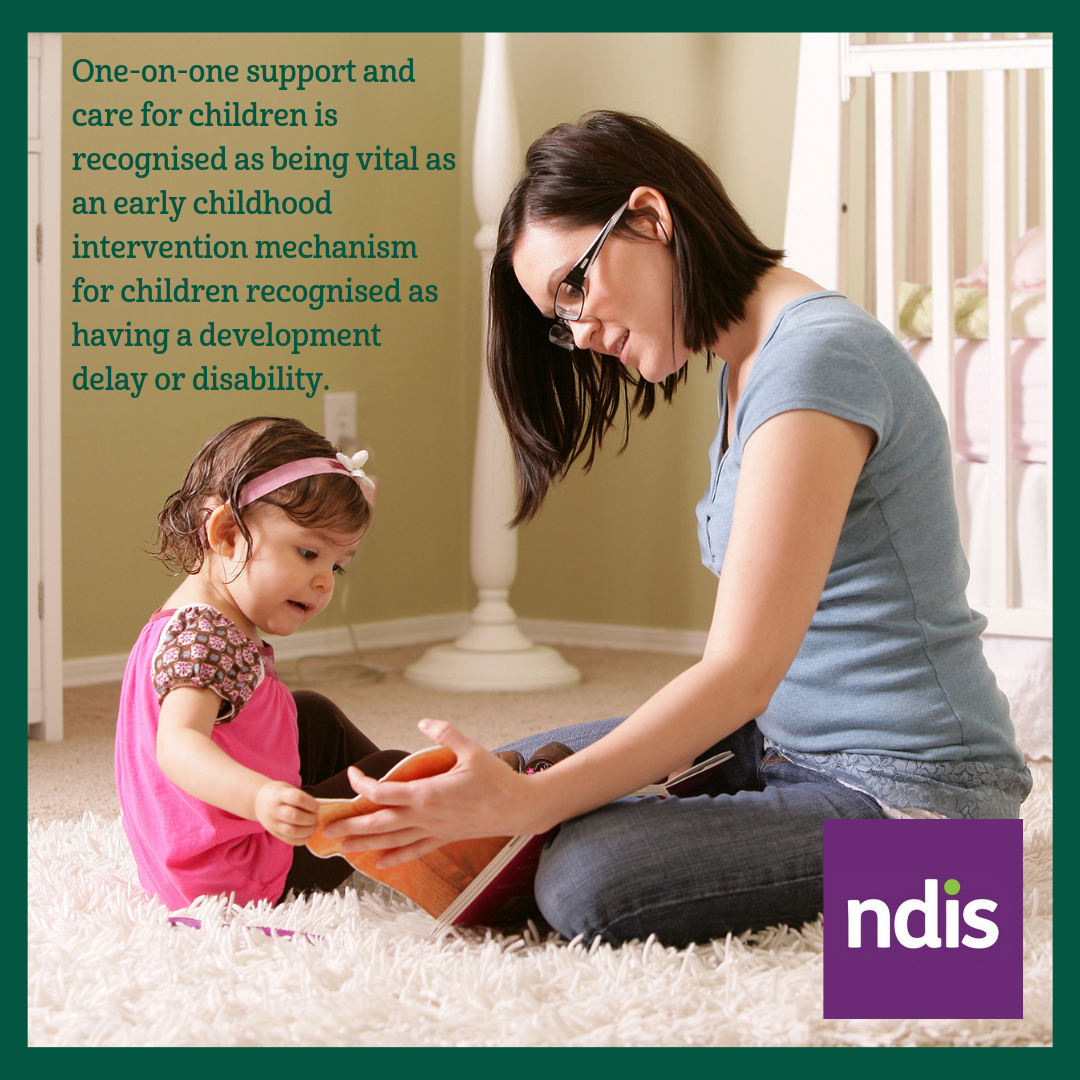 Early Intervention Support
Our nannies provide a child with early intervention assistance in order to reduce the impact of your child's disability or developmental delay. Working with our nannies can help build the skills and independence of your child.
Our early intervention support in the form of a Nanny can benefit a child by reducing their future need for support. Children who are identified as having developmental delay, or children diagnosed with Autism, can greatly benefit from the one on one care that a nanny in the home can provide to them.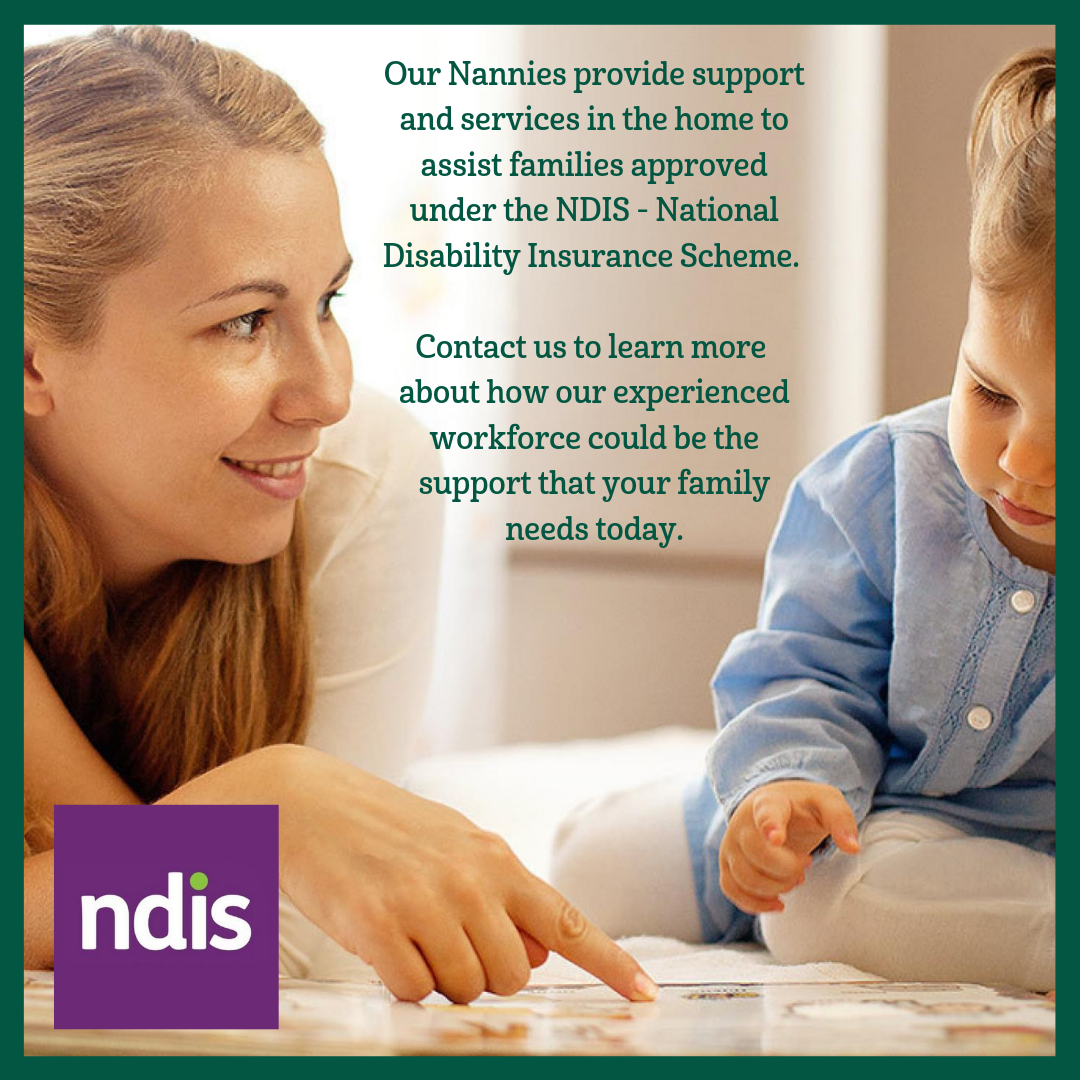 Contact us today
Whether on your own plan as a parent with a disability needing childcare assistance, or on behalf of your child's plan where they have been granted funding for early intervention support, call us today to discuss with one of our consultants how we can best help you and your family with NDIS home care.
If you would like more information on NDIS funded in-home childcare or would like to speak to one of our Client Services consultants, please request a call or use our 'contact us' page below. Alternatively, if you'd like to speak to someone today, please call us on 1300 854 624.