Government Childcare Subsidy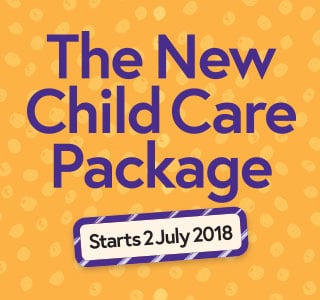 Government Approved In-Home Care
Government Subsidies and your eligibility
From 2 July 2018, there is a New Child Care Package.
If your family meets the eligibility criteria, we can offer you the Child Care Subsidy for your Nanny/Educator.
This is not available to those using only Registered Care (i.e. non-government approved agencies or those hiring a Nanny/Educator privately).
Click here to download a brochure on the Government's Child Care Package
Click here to see further information on In-Home Care.
Private or Government Subsidised?
We offer both Private and Government Subsidised care (to eligible families).
With our 34 years of experience assisting Australian families, we can help you navigate this area to ensure that you both understand your benefits and are compliant with Government requirements.
An Application Fee of $250.00 (GST inclusive) is payable to process your application*. This is a one time fee but non-refundable payment.
Following your successful application, we will work with you to select and refine your criteria to ensure you obtain the help you need and want.
It's that simple!