What's in your Nanny Resource Box?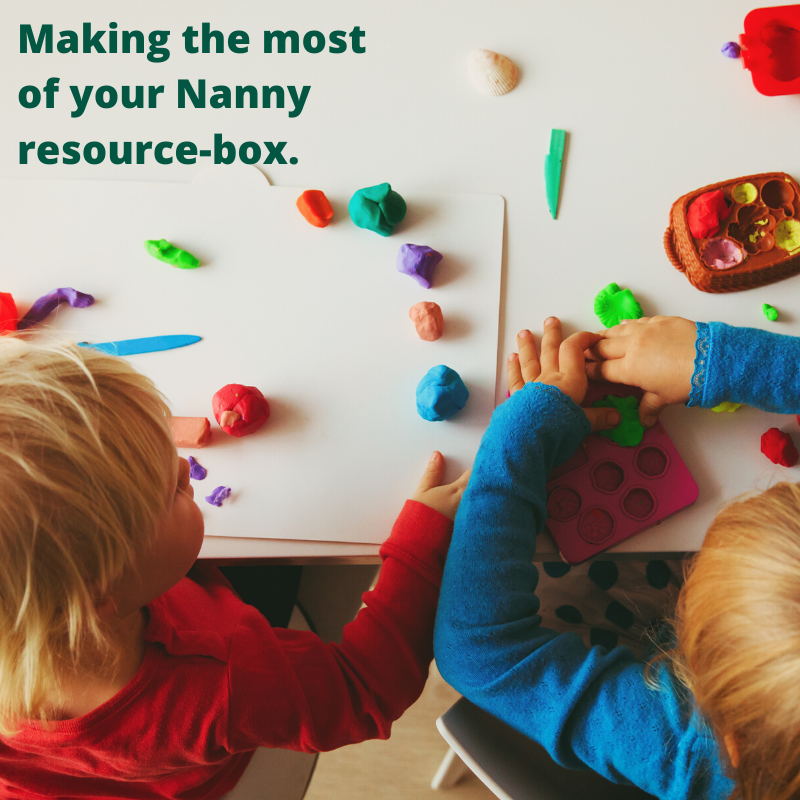 With new years resolutions the topic of conversation in January, what better time to get your Resource Box organised or set up?
Resource Boxes are a fantastic way to show a family how proactive you are by already having a few activities/games handy and ready to go. Items such as books, games, craft activities and toys are always exciting for kids – for some reason, the Nanny's treasure chest of goodies is so much more exciting than things they already own!
Here are a few items that we love including:
Books - for a variety of age groups. If working with just one family for an extended period of time, the books should be more specific to those children where possible. Activity/colouring books are also great for younger children, and educational activity books are a great way to get/keep your little friends on track for school.
Games - Uno, block games, bubbles, soft toys, pick up sticks (in a sealed container – these can be sharp!), memory, wooden animals, puzzles, small lego sets, bingo (can be homemade and tailored to the child's interests) and a dice. The dice may seem strange, but we love using them for a game called Roll a Monster. There are a variety of variations to this one, so we recommend doing some research or just making up your own rules!

Craft supplies - Stickers, colouring pages, crayons, blank paper, tissue paper, paddle pop sticks, pom poms, paints (non-toxic for those preschool aged, or here's a recipe for Edible Paint for babies) – the options are endless!
Other winners include:
magnetic letters/numbers for the fridge,
a soft ball,
CDs with age-appropriate music/portable speaker to play music from your phone,
clapping sticks,
ribbon wands,
play doh (store bought is easy, home made is FUN!),
water beads (strictly 3+ as these are a choking hazard for our smaller friends),
kinetic sand,
number/alphabet cards,
toy cars
…and so much more!
Another benefit of setting up your Resource box in January is taking advantage of back to school prices. Discount variety stores are fantastic for stocking up on cheap items, as well as the odd scan of your local op shops/thrift stores. By purchasing from an op shop/thrift store, you're also helping the environment by giving pre-loved items a new lease on life! Don't forget - be sure to hold onto your receipts – anything you purchase for work for your resource box is tax deductible!