PANDA Announces Placement Solutions as New Sponsor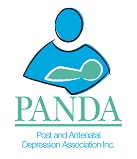 Placement Solutions has provided in-home child care and household management services to families in Melbourne for over 26 years.
Placement Solutions' clients include parents with perinatal depression and anxiety who receive funding for in-home child-care through the Commonwealth Families in Crisis (FIC) and Special Child Care Benefits (SCCB). PANDA regularly assists, and advocates for, vulnerable families to receive the SCCB rebate.
The sponsorship arrangement includes funds support, perinatal mental health promotion, reciprocal education and branding.
PANDA CEO Belinda Horton welcomed the new partnership and said that Placement Solutions and PANDA shared a common goal to support new parents and their families.
"PANDA has worked with Placement Solutions for many years through referrals of suitable Helpline callers for in-home support and SCCB. We have also provided perinatal mental health training to their staff and nannies. We are delighted to deepen our relationship and look forward to building it further in the future," Belinda said.
"Sponsorship support is critical to help PANDA raise community awareness of perinatal depression and anxiety and provide our vital counselling and support services. Our new partnership with Placement Solutions will help make a difference to the lives of struggling new parents and their families."
Placement Solutions CEO Louise Dunham said "We are delighted to sponsor PANDA and support the very important work they do with mums, dads and their families. PANDA is an asset to the community and we look forward to working with them to support perinatal depression awareness and ensure their clients get the care they need."
Anyone concerned about postnatal depression is urged to call PANDA's free National Perinatal Depression Helpline on 1300 726 306 or go to www.panda.org.au.
Date: 18-October-2018 @ 9:10 am
Rating: 0
Views: 0
Status:
Author:

Back to thread list
•
Go to previous thread
•
Go to next thread