Nanny permanent part time; Parkville Mon/ Thursday 8.30 to 5.30
Baby aged 7 months." We would love someone who could be with us for a long time and be an extension of our (hopefully growing) family. For the time being the mother will be working from home part of the time while the nanny is there so looking for someone who doesn't mind parents being around a bit especially while baby is so young."
"We would love someone active, nurturing, playful and happy to take on our parenting style as baby gets older. Ideally be ok to travel with us on holiday(at our expense) in the future. We are very flexible on start dates and would rather wait and find someone who is perfect for our family.
Non-negotiable
Must be ok with our dog in the house, however never leave the child and dog unsupervised together.
Baby is currently an infant and follows a sleep schedule. Required tasks would be following a nap and feeding schedule, taking him for a walk in a pram and playing in the house/ backyard, preparing any food for the baby, changing nappies and clothing if needed. Bathing and bedtime will be done by parents. Light housekeeping if possible while baby sleeps such as emptying a dishwasher, doing the babies laundry only, tidying up after themselves and the baby, washing any dishes related to the baby (eg bottles). As the baby grows we would like someone to take him to the park, read and play with him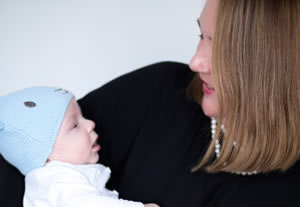 ---
Benefits for you:
Work for Australia's only world award winning Agency ( APNA 2018)
Legal employment with above award wages
Penatly rates where applicable
Overtime rates
Paid superannuation
Support & Guidance through the agency
Mentoring sessions with our best nannies
Regular professional development sessions.
You will have:
A minimum 3 years' full-time experience in the Childcare Industry working as a Nanny, Child Carer, Child Educator or in similar positions
Current Level 2 First Aid Certificate issued in Australia
Current Victorian Working With Children Check for Employees
National Police Clearance issued within 12 months in Australia
Permanent Australian residency or a valid working visa
Flexibility, commitment and a great work ethic
Full vaccination status
---
Placement Solutions are proudly recognised as Melbourne's most trusted Nanny Agency for over 33 years. We are a government approved In-Home Childcare Agency setting the industry benchmarks in childcare and providing quality service for families and nannies since 1988.