Christmas is coming – could you use some help with childcare?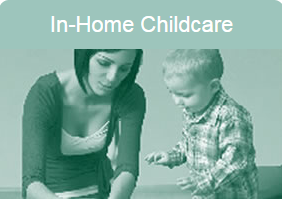 We all know how crazy the lead up to Christmas can be. There are lists and preparations to make, shopping to do, oh and don't forget the children! There are all the extra tasks to do and the children still need all the usual care and attention we normally supply – no reprieve there!
Have you ever considered some extra help? What if you could leave the kids with an expert child carer while you got on with all the extras?
A casual nanny to care for the children could be just the thing you need to put on your Christmas (or pre-Christmas) list. A nanny will leave you free to do food shopping, gift buying and cooking plus all the other extra running around, and you have the comfort of knowing your children are in expert hands. A qualified and experienced nanny can not only care for your children but they also help to educate and entertain them. And yes, they do clean up after the children too!
Something else to consider is a Household Manager. A Household Manager can assist with a broad range of things from running errands, doing your Christmas shopping (yes you don't have to go to the shops! Unbelievable right?), going to the supermarket to shop for Christmas breakfast/lunch/dinner, as well as cleaning the house, cooking, wrapping presents. Meanwhile the little people are at school and the big people are at work, giving you room to breathe (or catch up with friends and family you may not get to see at Christmas). Too good to be true? Not so!
Placement Solutions can help with either one or both of these solutions. Don't leave it too late, book a time to speak to one of our friendly consultants now – 1300 854 624!
We're here to help!
The Client Services Team.