Activities with the kids - Royal Melbourne Show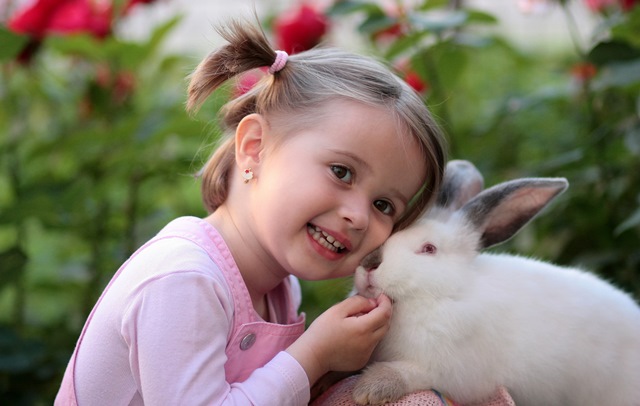 ROYAL MELBOURNE SHOW
Spend an unforgettable day with your kids and friends at the Royal Melbourne Show 2017. Each year in spring, the Melbourne Showgrounds open their gates for the largest annual and most iconic community event in Victoria.
on of Victoria's farmers and agricultural lands, get ready to experience hundreds of all-inclusive, interactive, fun and informative activities over 11 spectacular days. With a huge range of exhibits, competitions, food and attractions, the Royal Melbourne Show is offering lots of opportunities to share great moments with your loved ones.
MORE BACKGROUND
The Royal Melbourne Show attracts 450,000 visitors each year and has been organised and conducted by the Royal Agricultural Society of Victoria (RASV) since 1848.
Anyone who spent their childhood in Melbourne will surely remember the excitement when Mum and Dad announced that it's that time of the year again. From the sights and smells of farm animals close-up, to the thrill rides and fun of Showbag Alley - it's is a memorable experience for the entire family.
One of the highlights for each child is to get up close with hundreds of farm animals. Shear a sheep, feed the pigs, milk a cow, see real-life bulls, watch the grace of the horses and so much more. So many urban children never get the opportunity to experience this.
The event is full of culinary highlights, too. Take your taste buds on a journey and try some of the most mouth-watering Victorian produce. Adrenaline seekers will love the thrilling rides and a line-up of world-class entertainment are waiting for the whole family.
ABOUT THE VENUE
Even though it's most famous for being the venue of the annual Royal Melbourne Show, Melbourne Showgrounds also hosts other shows and festivals throughout the year. Providing both indoor and outdoor venues, it is a versatile space for all types of events.
For more info and a full program, visit the Melbourne Showgrounds website.
PRACTICAL INFO
Directions
The easiest way to get to the Melbourne Showgrounds is by public transport, as trains, trams and buses allow for a quick and simple commute. Click the map below for live directions!

More
Gates open every day at 9.30am, with all pavilions open from 10am.
The Royal Melbourne Show is now a smoke-free event.
Tickets are available for pre-purchase at 25% discount, so avoid the queues and get your day passes online.
AT A GLANCE
Date: 23 September - 3 October 2017
Time: daily 9.30am to 9pm
Cost: Day pass adults from $30, Children from $17 and kids under 5 attend for free!
Concessions and group offers available.
Location: Melbourne Showgrounds
Address: 276-318 Epsom Road, Flemington VIC 3032
Website: https://royalshow.com.au