The Story of our Household Management Service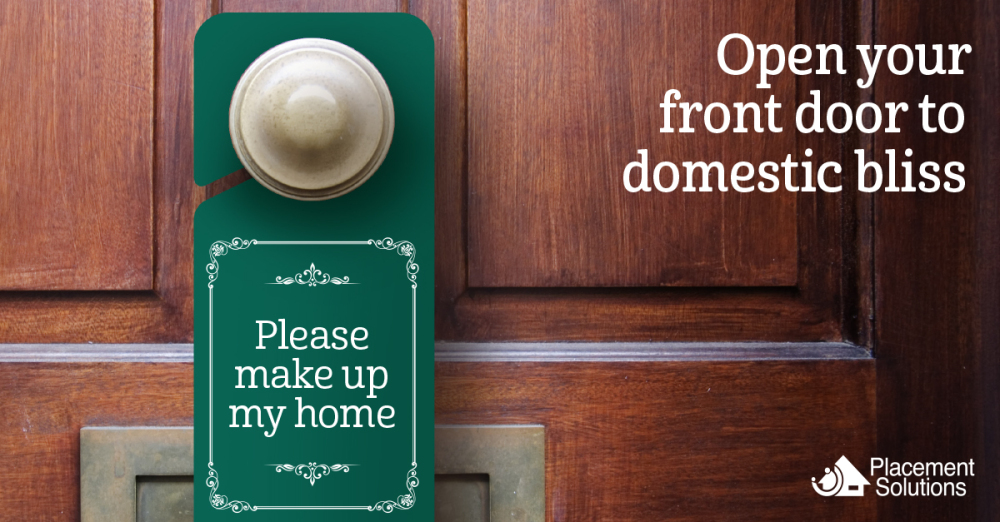 Placement Solutions today is probably best known as a nanny agency, but it wasn't always that way. We actually started out providing a cleaning service, which eventually developed into the home management service that we offer today.
My original profession was as a teacher, which I did for a few years before returning to university to do a postgraduate history thesis on the soldier settlement initiative that followed World War I. While studying I didn't want to teach so instead I decided to set up a housecleaning business. I took on a number of cleaners and built up a clientele and we were away.
It wasn't long before home-based child care was added to the mix. As people around Alphington (where I lived at the time) came to know my business, many also knew that I had been a teacher. They increasingly asked whether I would be able to provide a babysitting service as well.
One day a client told me that she intended to go out to the shops while the cleaner was working in her house. "The baby will be asleep in the cot." I objected to this. How could a cleaner take responsibility for someone else's child while running a vacuum cleaner at the other end of the house?
From that point I realised that it would be better to offer child care as a separate service and Placement Solutions was born. Initially we provided casual evening care and temporary care, then eventually permanent nannies. By the time government-funded child care assistance was introduced in the late 1990s, we were doing more child care than cleaning.
Housekeeping or home management, as opposed to just cleaning, evolved out of all this. We had clients who wanted to use the skills of their nanny during periods when she didn't have the children to care for, such as while they were at school. This idea of the 'housekeeper nanny' had been quite common in the USA for many years but was only just catching on here in Australia. One benefit was that it allowed us to draw a clear distinction between the roles: if the children were at home, the staff member was a nanny; if not, they could do home management work. (This was opposed to those people who hired a nanny and expected them to use their child's resting time to move roofing tiles into the shed – as happened to a male nanny – or whip up a dress for Cup Day.)
Today we continue to make that distinction clear. A nanny may perform minor child-related household chores, such as emptying the school bag, preparing a snack and cleaning up afterwards. Anything beyond that, including baking shortbread for Christmas gifts or serving canapés to guests (both true stories) are definitely not in the remit of the nanny.
However housekeeping, or household management, is a growth industry. It may incorporate some basic cleaning, but typically is closer to professional organising. Putting systems into place and then maintaining those systems so that your house runs smoothly. Housekeepers will do things like be there to meet the washing machine repairer, do the ironing, prepare meals. They might perform basic tidying ahead of the cleaners, unpack after a house move (creating a system in the process) and so on. In other words, a home manager can do all manner of the tasks needed to keep a household organised.
We employ household managers for our clients in different ways. For a one-off fee we can source the right person then pass them to their employer, who then takes over all payroll matters and so on. Housekeepers in this circumstance can be permanent employees or contractors, the latter if they pass the tax office's tests for legitimacy as an independent contractor. Where a family wants ongoing assistance, we can provide an outsourced payroll service as we do with privately employed nannies.
Housekeeping stands very well as a service on its own, though it is also common for a nanny to evolve into a home management role as her charges grow up and start school. I still see both as very important jobs – jobs that should never be looked down upon. It's all about working together in the end, and that's exactly what housekeepers facilitate.