Pinky McKay shows the way at our PD day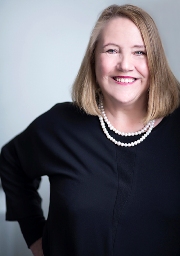 It was such a pleasure to welcome lactation consultant and author Pinky McKay to our professional development day last month. We had a fantastic attendance on the day and the enthusiasm was running very high as Pinky shared her wisdom with us.

The power of Pinky's message is such that even some of our most experienced nannies had cause to question some long-held beliefs. Wrote one in her feedback afterwards: "I had preconceptions about some of Pinky's ideas and methods, but after the seminar I have completely changed my thoughts on what I previously believed regarding controlled crying, overnight feeds, etc. I now feel equipped to use these strategies and help those I'm caring for."

Pinky has a very gentle, non-judgmental style that emphasises bolstering parents' confidence and encouraging them to trust their instincts. She likes to compare the time when she had her own first baby in the '70s with when she had her last in the '90s. In the '70s you had to trust your instincts because information was sparse. The upside was that there was not very much to fear. In contrast, since the mid-'90s and the advent of the internet, there is endless information and advice available. However, parents now have much greater expectations, they commonly experience a heightened fear of failure and they are much less inclined to operate instinctively.

Pinky is wary of anything that goes against a parent's instincts or a baby's natural rhythms – particularly any concept of rigid sleep patterns in the style of early 'guru' Truby King. She similarly disagrees with the idea of controlled crying – again because it works against both nature and parents' intuition. Crying, she reminded us, is the only way a baby has of communicating what it wants.
One concept Pinky raised that I found particularly interesting was that of the 'wonder weeks'. It comes from a book of that name by Dutch researchers Franz Plooij and Hetty Van Der Rit. The 'wonder weeks' are critical periods of a baby's development when their perception of the world they are in makes a step change. These weeks can cause changes in, for instance, sleep patterns that can then cause some parents to become worried that something is wrong. The truth is that some weeks will be better than others – just as they are with all of us when you think about it.

Pinky encourages parents to disregard pretty much anything that they believe is 'expected' of them (or that they expect of themselves). Rather than making decisions based on maintaining control or meeting expectations, she would prefer parents applied three simple questions to any response they are considering: "Is it safe? Is it respectful? Does it feel right?" When you think about it those questions are relevant well beyond a child's infancy.

In speaking to our nannies, Pinky was reaffirming about the benefit nannies can offer new parents with their experience. Nannies are in a wonderful position to 'gently show the way' and to provide reassurance and encouragement to new mums and dads. These are really important roles that we can easily take for granted if we aren't careful.
Louise