A Nanny is more affordable than you think.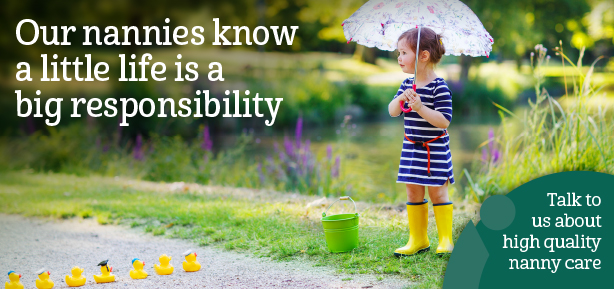 Everyone would love to have a Nanny in their home - that extra pair of hands to help you out. A Nanny can bring a huge amount of assistance and knowledge to your family, as well the advantage of having a one on one interaction regarding your child's development that cannot always happen in a day care setting. We know what you're thinking; "how can I ever afford a nanny?" Well we're here to tell you that this is actually possible for a majority of families. Government assistance and rebates are available to most families and at Placement Solutions we can help you access these facilities.
When parents start the process of looking at care for their children before they return to work, they automatically go straight to long day care as it is the 'normal' child care option and also known to be the cheapest. But more often than not it is not always the best option for your family. It has become increasingly hard to put children into long day care centres and these days they have to go on a waiting list that is 6 months to two years long. It is almost to the point of having to put children's name on a waiting list before they are even born!
What some families don't realise and often only find out once they have googled all other options, is that a nanny in your home can enable rebates to be utilised if you are eligible. You can be eligible by having 3 children under school age, parent/child with illness or disability or non-standard work hours. Often parents come to us stating that long day care is not feasible as they continually have to leave work early to pick up their children before the centre closes or getting in trouble with their boss constantly for starting later or leaving early. Hence these families actually meet the non-standard work hours. Also there is the option that if you have multiple children it can be easier and more beneficial to have a nanny come to your home to help look after them when you go back to work. Surprisingly perhaps, 3 children at home makes a Nanny very affordable as you only pay for 1 nanny as opposed to 3 childcare places! The benefits of the one-on-one interaction can help both you and your children. Nannies can also help clean up after the children and the focus totally on their activities and development.
All of our nannies are trustworthy professionals with high standards and plenty of experience. Placement Solutions nannies must have their police check, first aid and working with children check and a minimum 3 years experience – that's something worth considering!
However, if you do not meet the eligibility for in home care assistance, it would still be worth considering the benefits of one-on-one care of the most precious asset you will ever have. If price is still an issue, there is also the option of sharing a nanny with a friend, colleague, neighbour or the common area of interest the 'mothers group' as you have children the same age and tend to go back to work around a similar time.
Placement Solutions can assist you with various options, so call us today on 1300 854 624 to chat about what we can do for you.