Happy Nanny - Happy Children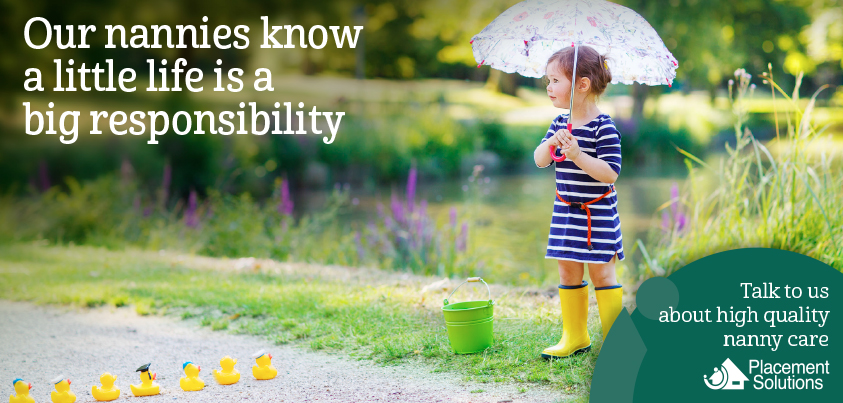 Here at Placement solutions we believe that a happy Nanny equates to happy children and a happy home. A nanny is not just a babysitter or a little bit of help to the family he or she is so much more than that. A Nanny is a mother's helper; they are the one-on-one care for your most precious assets while you need to be at work or other such commitments. A Nanny comes into your home to provide care and education for your children and to help keep them happy, healthy and safe.
Unfortunately some nannies have experienced less than ideal conditions. Some have not been treated with respect and appreciation. Their role in a family's home is very important and a client's home is their work place just as the office or workplace is for people who work outside of the home. Their work conditions should equate to the same that you would expect in your own place of work – safety, respect both personally and professionally and also it should be understood that their job role is not that of housekeeper or any other "extras" that could be tempting to offload. A Nanny does child-related housework, such as meal preparation, cleaning up after the child etc. You wouldn't ask your accountant to wash the dishes at work; the same applies to nannies. Nannies have a passion to help look after your children and will go above and beyond the job to ensure your children are well looked after and can grow and learn. This is their main function – it doesn't make sense to distract them from this with catch up chores.
Keeping a nanny happy includes adhering to the Government's regulations which include all employment benefits such as work cover and superannuation. It also means paying these professionals fairly and according to their role and experience, after all, they are caring for your most precious assets. Here at placement solutions we can take care of these details for you and believe a good employee is worth looking after.
Our nannies are professionals who complete comprehensive, specifically-designed application and childcare aptitude assessments to ensure they meet Placement Solutions high standards. They must have at least three years verifiable childcare experience and a current level 2 First Aid certificate. Our nannies are thoroughly screened; reference checked and must have a Working with Children Check and National Police Check.
With all the checks and balances in place, our nannies can help put parents' minds at ease while they are at work from or outside the home, knowing their children are being cared for by trustworthy professionals. Our nannies can complete any child related duties, this includes any child age appropriate activities through to cleaning up after the child has made a mess.
Remember happy Nanny - happy children!
The Client Services Team