Is Nanny sharing for you?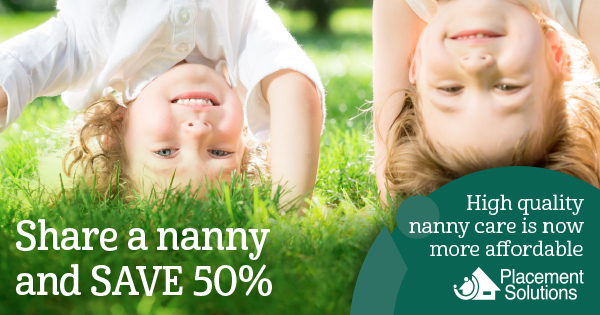 Have you started thinking about going back to work? Have you thought about putting your child into child care? Is there no room? Sounds like something we hear often from a lot of parents that contact us. There seems to be a shortage of child care centres for the ever growing Victorian population. Many parents are turning to in-home child care agencies to help find a solution to their problem.
If the thought of in-home childcare (or a Nanny) seems out of reach to you, perhaps sharing a Nanny is an attractive option. Here are some of the benefits.
Sharing a Nanning can halve or quarter the cost of childcare in your home
You may be eligible for Government rebates or if in rural Victoria and part of the Nanny Pilot, you may be eligible for those rebates.
Whatever your situation – rebate qualified or not – sharing a Nanny is a great opportunity to save on costs*
"How do I find someone to share with?" I hear you asking. How about a close friend, neighbour, relative or even someone from your mothers' group? Mothers' group works really well for sharing a nanny as most of the parents are going back to work at similar times and their children are of a similar age and most importantly, they live close to each other making dropping the kids off at one house for the nanny to attend easy. A nanny can look up to 4 children at one time, so you do the math. We work out any rebates each parent is entitled to – all you do is find the parent/s to share with. The advantage of this scenario is that you know the person and their home and can trust that their house is set up to be child safe already for their own children. Children should be 12 months of age or older to make this work in our experience.
Some mothers also feel that their child is just too young for long day care but need to return to the workplace. It's a dilemma but most mums would feel a lot better if their children were at home (or a friend's home) and looked after by a Nanny. You may be surprised to learn it's quite affordable and Nanny sharing makes it so.
Any questions? Contact our Client Services Team on 1300 850 624 to discuss your options.
The Client Services Team
*Special conditions apply in regard to the ages of children for Nanny sharing.