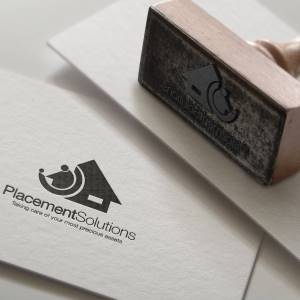 Why a PS Nanny/Educator?
What's the difference?
With a Placement Solutions Nanny/Educator, you can feel secure that your children are in competent, compassionate and responsible hands. This includes casual baby care through to 12 years.
Our Premium Nannies/Educators offer so much more than just a babysitter. In business since 1988, when it comes to taking care of your most precious assets, we believe we offer the highest quality care available.
EXPERIENCE
Looking for an experienced Nanny/Educator dedicated to keeping your child safe, happy and healthy?
Placement Solutions have been caring for Australia's children since 1988 and are an industry leader.
In business since 1988, we understand there is nothing more important than finding a Nanny/Educator that is committed to your children's emotional, social and intellectual development.
TRUST
A Nanny/Educator agency with accreditation and a proven track record.
We pre-screen, personally conduct interviews with appropriate candidates, check all references and verify their experience. We then take all Nannies/Educators through a thorough induction programme.
You will only be sent Nannies/Educator s to consider that meet your outlined requirements. Save time and unnecessary stress by ensuring you are using the most trusted Nanny/Educator agency out there.
All of our Nannies/Educators are certified in child protection training.
PROFESSIONALISM
Security and peace of mind for families.
A Placement Solutions Nanny/Educator is more than just a Babysitter. Our screening methods are extensive as we expect the best from our Nannies/Educators. We only interview and register qualified or experienced Nannies/Educators and Newborn Care Specialists.
Don't take chances. Engage a Placement Solutions Nanny/Educator and you can feel secure that your children are in competent, compassionate and responsible hands.
ALL our Nanny/Educators have:
A minimum of 3 years verifiable Childcare experience
Current First Aid Certificate
Current National Police Check
Current national Working with Children check
Completed our stringent IN PERSON screening, interview and induction process including detailed reference checks and
Complete child protection training
To ensure they meet our high standards. We would be happy to have them look after our own children.
More extensive experience is essential in jobs with newborn babies, nannying at night and multiple births. To this extent, we have built a large team of dedicated professional and experienced Nannies/Educators who specialise in night feeds, baby settling and helping new parents transition into parenthood gently.
COMMUNITY
Our Nannies are part of a tribe.
We take pride in the high level of professional development training offered to our Nannies/Educators.
Our in-house training schedule ensures that Placement Solutions Nannies are up to date with the latest childcare theory and practices and that they are switched on as proactive childcare professionals. We ensure that both Nannies/Educators and families feel supported during their placements.
In order to obtain and retain the best Nannies we pay above award wages and the Agency fully employs all casual, temporary and permanent Nannies/Educators. Should you wish to employ your Nanny/Educator directly/privately, our payroll partner Just Family Payroll can handle all tax and payroll obligations for you.
We have a dedicated Liaison Officer who provides ongoing support to clients and feedback to the Nannies, including in-home visits and personalised help with completing paperwork.