Early Childcare Educator
Job Type: Part Time
Location: Diamond Creek, Victoria
Required Hours per Week: 31.5 Hours per Week
Days and Hours Required: Monday, Wednesday, Friday, 7:30am-6pm

We are a close-knit family of 3, along with our friendly dog. Dad works full time as a property consultant and Mum works 2 days a week as a psychologist. As parents, we tend to practice intuitive/gentle parenting and try to maximise opportunities for learning and autonomy in a supported environment.
We are looking for a Nanny who can help us to support our child in a similar way to our parenting approach 4 (gentle parenting) - someone who she can become comfortable with and enjoy spending time with. We would like someone who has experience working with young children (aged ~16 months) and is warm, considerate, affectionate and open to feedback to help us all to function as a team. An important quality for us is finding someone who has good emotion regulation skills, and is able to stay calm and kind during our child's emotional outbursts, as we feel this is the best way for her to learn to do the same. We also would like someone who can drive, to allow activities to take place during the day.
Role is available in early June.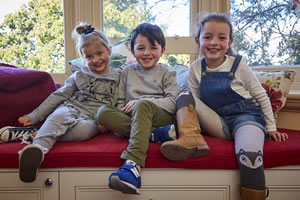 ---
Benefits for you:
Work for Australia's only world award winning Agency ( APNA 2018)
Legal employment with above award wages
Penatly rates where applicable
Overtime rates
Paid superannuation
Support & Guidance through the agency
Mentoring sessions with our best nannies
Regular professional development sessions.
You will have:
A minimum 3 years' full-time experience in the Childcare Industry working as a Nanny, Child Carer, Child Educator or in similar positions
Current Level 2 First Aid Certificate issued in Australia
Current Victorian Working With Children Check for Employees
National Police Clearance issued within 12 months in Australia
Permanent Australian residency or a valid working visa
Flexibility, commitment and a great work ethic
Full vaccination status
---
Placement Solutions are proudly recognised as Melbourne's most trusted Nanny Agency for over 33 years. We are a government approved In-Home Childcare Agency setting the industry benchmarks in childcare and providing quality service for families and nannies since 1988.