Testimonials

From the first phone call I received from Placement Solutions the staff have been lovely and welcoming.
The staff demonstrate a genuine interest in you and are easy to talk to. Very prompt in regards to answering e-mails and phone calls.
I'm very satisfied with my experience in applying for work.
Raegan S - 5-Jan-2017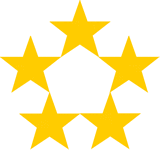 Nervous to begin with, but soon felt very reasurred and confident after speaking with Sonja.
Thank you for your support.
Simone S - 28-Nov-2016

Love it, excited for my new journey
Karen T - 18-Nov-2016
I appreciate how Placement Solutions staff have been so friendly and helpful in offering advice, support and training to make me feel confident in my work as a nanny.
It is very rewarding to see the children respond to my care and teaching, and to partner with the parents in the training of their 'most treasured.'
Robyn L - 14-Nov-2016
Mikaele has been supportive and professional. The induction she conducted was well presented and thorough.
I have to say I am really impressed with your company thus far and shall definitely be recommending you to others in future.
Khakhashan K - 2-Nov-2016
Loved this family, very friendly and easy going.
Children wonderful and I had a lot of fun with them.
Anonymous Nanny - 12-Oct-2016
I really need thank you for you that you gave me very nice jobs always, I did work with two families an both family were very good and nice to me, they were kind, caring, and genuine.
And I did work with them as part of their's family, I met nice families and people becaue of your help, I'm very new person to Australia, therefore I was scared of work with family, but you make me realx and feel better connecting with nice people, And you let me have so nice experience.
Thank you very much for that, Nivanthi.
Nivanthi K - 11-Oct-2016
Jade was an excellent nanny. She was reliable, and always so caring towards my children. They loved her! We can't recommend her enough!
It's also so great that you do CCB benefits. I will recommend youre agency and Jade to all of the parents that I know.
Nikki M - 11-Oct-2016
A pleasure to have worked with you
Let me take this opportunity to thank you and Placement Solutions for the support you have provided the family and I over the last few months.
It was a pleasure to have worked with you.
- 15-Aug-2016
Such a positive experience
My experience with PS has been such a positive one that I would love to move the direction of my care to a FT position providing more hours and to a location of choice.
I am really happy with the support & communication provided within the agency and rapport I generate with my clients that I would like to extend my services in the coming future.
Jade - 15-Aug-2016