Testimonials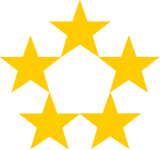 Placement Solutions has helped me so much at a very tough time for our family. My son went into a wheelchair this year and I have a medical condition that means that his physical needs are difficult to meet due to my own pain.
The nanny placed with us fitted in with our family so well and the two of us became a great team. She got on well with the children and they felt comfortable and safe with her, and the two of us got on really well too.
It was hard for me to ask for help, even though we desperately needed it, and getting help from Placement Solutions was the best thing we did. It has benefitted us all so much and I am so incredibly grateful to them and to the nannys that we have met on this journey.
Emma R - 25-Sep-2017

OMG....just got my mail today and found a Let Lulu gift voucher from you! As if you haven't done enough for me, I'm now totally speechless. I have never heard of this company but I am SO excited. It will beat my instant cup of soup and toast for dinner. Placement solutions is like my next 10 Xmas presents combined.
THANK YOU.
I just need a sleeping voucher now.....lol for me and Toby.
Erika W - 17-Sep-2017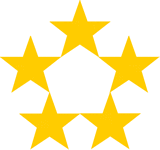 I have had the services of one of your HMM for just over 18 months now. This has changed my life for the better, freeing up my time to cook, garden and take on a post graduate Diploma in my spare time.
It has taken some time to work out a weekly, fortnightly, monthly and on occasion roster and we re-calibrate what is needed every 3 months.
My bed linen is changed weekly, all ironing is done and a general house tidy, bins are all emptied and pot plants watered, all surfaces wiped and washing dried. Fortnightly and monthly furniture is cleaned and oiled, pantry and fridge are totally cleaned out.
We also have a system where 3 drawers or shelves a week are emptied and de cluttered. This is an ongoing project.
Anne D - 23-Aug-2017

I found the whole procedure from initial interview, follow up emails and induction very thorough and friendly.
I feel I have been very well informed and feel I could confidently contact any of the staff with any queries I may have.
At present I feel a little overwhelmed by the amount of documentation required but I believe once I get started, it will become familiar and less overwhelming.
Annamaria M - 11-Jul-2017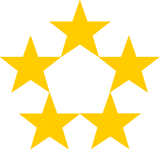 Our nanny was fantastic!
I can't thank Placement Solutions enough for your efficient and professional service.
Mariette B - 31-May-2017

There were challenges that I had to overcome to get the care I needed but in the end it was well worth it once she came. I'm so grateful to Anita for her support and education of my children over this period when I was unable to give the twins all the time that was needed at that particular stage.
Anita's humour, caring attitude and passion was there from day one and has helped my boys blossom into amazing individuals who have a passion for books and music, amongst other things. She was always engaging with the children and her kind nature consistently shone through.
Anita and her capabilities will be missed by our family now that her term has ended here, however we are very appreciative of both her time and to Placement Solutions for their support and assistance in their placing of Anita with us.
Claire D - 27-Apr-2017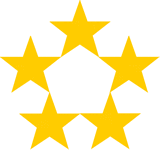 Throughout the recruitment process I felt welcome, supported and well informed.
Thank you for your professionalism at all times.
Celia T - 30-Jan-2017

From the first phone call I received from Placement Solutions the staff have been lovely and welcoming.
The staff demonstrate a genuine interest in you and are easy to talk to. Very prompt in regards to answering e-mails and phone calls.
I'm very satisfied with my experience in applying for work.
Raegan S - 5-Jan-2017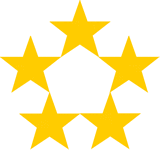 Nervous to begin with, but soon felt very reasurred and confident after speaking with Sonja.
Thank you for your support.
Simone S - 28-Nov-2016

Love it, excited for my new journey
Karen T - 18-Nov-2016