Archive for category: Nanny Jobs
Blog
Submitted by: marketing - 11-Mar-2015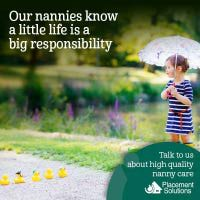 Top 10 Tips for a Successful Application to a Nanny Agency
So you've decided to try and get a job with a nannying agency. Perhaps you're just starting out, or you're tired of going it alone, or things aren't working out with your current agency. Either way, there are some basic things you can do to improve your chances of a successful application. Here are 10 things we like – and which, sadly, are often overlooked by applicants.
...
read more
Submitted by: marketing - 10-Mar-2015

7 Reasons to Nanny Through an Agency Rather than Going it Alone
If you were to believe the nannies portrayed in fiction, the job of the nanny is as simple as child control. A bit of well chosen discipline and everyone will happy, at least by the time the closing credits roll. Unfortunately in the real world things aren't so simple. The nanny's job can be demanding in a number of areas that go well beyond the actual job of caring for young children.
...
read more
Submitted by: louise - 24-Aug-2014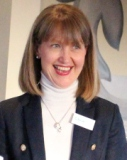 Clare Carlisle Stranger and the INA Conference
The International Nanny Association (INA) conference in the United States is over for another year. The conference was enormously successful again, not least for Placement Solutions as we introduced Clare Carlisle Stranger, our inaugural Nanny of the Year and our first nomination for the association's international Nanny of the Year award.
...
read more
Submitted by: webideas - 5-Jun-2014
"Wot's in a name," she sez? Some common sense, please. Remember when 'human resources' was called 'personnel'? When 'team members' and 'associates' in department stores were called, simply, 'staff'? Over the years the names of many jobs have been changed in an attempt to improve perceptions of them. Sometimes these changes makes sense, but sometimes they do nothing but cause unnecessary confusion.
...
read more
Submitted by: webideas - 3-Jun-2014
It was very refreshing to hear the two speakers at our first professional development seminar of the year, which we held last month. Both were down-to-earth and keen to bust some of the myths that have grown up around childcare. Our Melbourned based nannies at Placement Solutions are not just babysitters. We pride ouselves on the professional development we run and the quality of the nannies we attract as a consequence. Better nannies make for better quality childcare all round and the nanny services we offer across Melbourne are exemplary.
...
read more
Submitted by: marketing - 16-Apr-2014
Placement Solutions is proud to announce its latest and next professional development day for its highly valued carers.
...
read more
Submitted by: marketing - 4-Apr-2014
The International Nanny of the year was announced in Los Angeles recently.
...
read more