Archive for category: Home Management
Blog
Submitted by: placementsol - 18-Jul-2017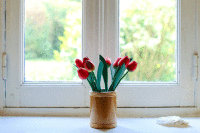 Household Chores – who really gets time to do these? Especially in winter! Are you finding it REALLY difficult to keep on top of the washing, ironing and organising?
...
read more
Submitted by: webideas - 8-Jul-2013
Do you need more help at home than you are getting? Help, not with the kids, but with the day-to-day running of the house and the home? You may need a permanent part-time or full-time housekeeper.
...
read more