Archive for category: We Need a Nanny
Blog
Submitted: 14-Nov-2018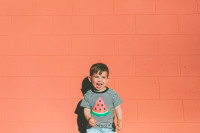 An important decision for new parents is what type of childcare to use. Here's why we believe engaging a professional Nanny agency is worth the investment.
...
read more
Submitted: 3-Jun-2018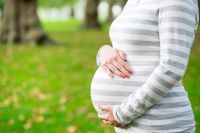 A newborn care specialist will assist with organising your nursery and how to set it up properly to make sure your child is always safe, happy and healthy!
...
read more
Submitted: 13-Nov-2016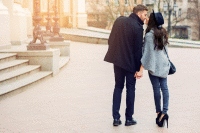 Let me ask you this – when was the last time you had dinner and a movie? With your partner; a friend, your sister?
...
read more
Submitted: 24-Oct-2016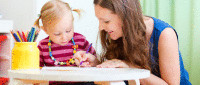 At Placement Solutions we only employ qualified, experienced nannies so you know your children are in expert hands. Our aim is to make sure that all children we care for are safe, happy and healthy. You children are so precious – we understand that – so we take the greatest of care when you put your trust in us. Placement Solutions nannies have a minimum of 3 years experience, have a formal qualification (or are working towards one), they have undergone "Speak Up" training so your child is protected, and of course they all have current Working with Children & Police Checks. In addition, all our nannies have current Level 2 First Aid certificates.
...
read more
Submitted: 12-Sep-2016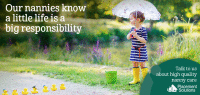 So you are pregnant with your first child and maybe feeling overwhelmed. You originally thought this would be a walk in the park (with a pram) and your 'motherly instincts' would kick in and tell you how to manage. Now the time is nearly here and you are only weeks away from having your whole life turned upside down!
...
read more
Submitted: 15-Aug-2016
Are you on the hunt for a nanny to suit your family but need some help from a Recruitment firm to assist with all of the checks? Look no further!!!
...
read more
Submitted: 10-Jul-2016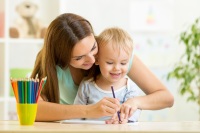 At Placement Solutions we pride ourselves in having the best quality professional nannies. Parents can rest assured and sleep easy at night knowing their children are in safe hands. We strive to always have happy, healthy and most of all safe children on our watch.
...
read more
Submitted: 20-Jun-2016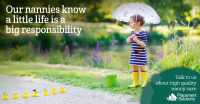 Winter, rain and muddy puddles - This is a regular concern parents have with this time of year when you can't just play outside, go to the park or soak up some sunshine! As much as Melbourne Winters can be graced with rare days of beautiful sunshine, the majority of it is cold, gloomy and wet! It is always good to plan ahead before you find yourself stuck for ideas and the kids nagging you in the morning causing you headaches and unnecessary stressors. Below we have listed some ideas/events of how you can amuse your children/what child friendly activities are on this June holidays!
...
read more
Submitted: 18-Apr-2016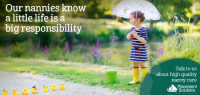 Here at Placement solutions we believe that a happy Nanny equates to happy children and a happy home. A nanny is not just a babysitter or a little bit of help to the family he or she is so much more than that. A Nanny is a mother's helper; they are the one-on-one care for your most precious assets while you need to be at work or other such commitments. A Nanny comes into your home to provide care and education for your children and to help keep them happy, healthy and safe.
...
read more
Submitted: 30-Mar-2016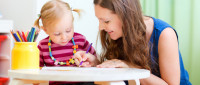 With winter fast approaching we are finding ourselves slowly losing daylight, sunshine and the lovely warm days! We will soon be cooped up inside with heaters on, rugged up, hot chocolates and going stir crazy! Now is the time to start planning ahead to ensure that you have plenty of ideas to keep the children happy and ensure that they are not consistently asking for things to do!
...
read more