Archive for category: Nanny Jobs
Blog
Submitted: 23-Aug-2017
Are you about to begin interviewing Nannies? We specialise in helping you find the perfect nanny for your family and have just the thing to get you started
...
read more
Submitted: 30-Jan-2017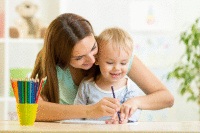 Thinking of a career change? Want to know what's involved in being a Nanny or Household Manager? Then come along to our Information Night. We'd love to see you!
...
read more
Submitted: 21-Nov-2016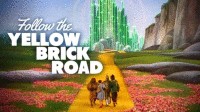 Follow your dreams. Chase your passion. Live life to the fullest. What are you waiting for? Follow the yellow brick road into your dream career TODAY!
...
read more
Submitted: 28-Jun-2016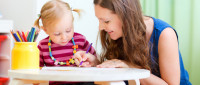 You have secured an interview with Placement Solutions and you feel excited about the prospects of working for the agency as a Nanny or Household Manager. But a wave of dread comes across you, what do you really know about us? How do we differ from other agencies? What can we offer you? Are we the right fit for you? So many questions fill your mind…
...
read more
Submitted: 2-May-2016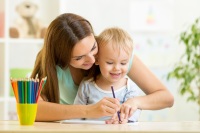 With the Nanny Pilot being in full flow the recruitment department faces lots of first times and novelties. We do have interviews in recruitment offices in small towns, interviews in family's homes, interviews with children and dogs around; we have skype interviews and inductions and we can see nannies interacting with children.
Those different situations make it easy to see advantages and disadvantages of each and we thought it a great time to compare different interview styles.
...
read more
Submitted: 8-Feb-2016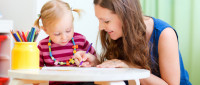 With the introduction of the Nanny Pilot Program by the Federal Government, Placement Solutions has recently been appointed as the sole provider for regional Victoria. The amount of recruitment we need to do has suddenly multiplied and poses new challenges. The very short-roll out period means we need to develop strategies quickly to ensure we manage this change and growth well.
...
read more
Submitted: 25-Jan-2016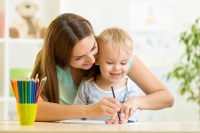 Exciting changes have happened lately for Placement Solutions and especially in the Recruitment Department. With our agency being chosen as the sole provider in regional Victoria for nannies as part of the Nanny Pilot Program, the opportunities for working with us just got bigger! We are now recruiting not only in metropolitan Melbourne but all through Victoria.
...
read more
Submitted: 14-Jan-2016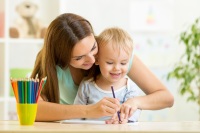 New Year's resolutions are not for everyone. Nevertheless, the beginning of a new year is a great time to look back at where you have come from and, more importantly, to take a good look at where you are heading.
If one of your to-do list items for 2016 is a new job (maybe as one of our amazing nannies), a career change or finishing studies to start your dream career, refreshing your CV is a great first step. The first impression any new employer will have is your resumé and of course you want your first impression to be a good one.
...
read more
Submitted: 8-Jan-2016
In particular congratulations to our CEO Louise who is the first Australian board member.INA board members volunteer hundreds of hours each year to the organization. These board members have been voted on by the membership of the International Nanny Association, and will serve for the term 2016 – 2017.
...
read more
Submitted: 4-Jan-2016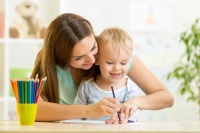 Working in childcare means working in an industry that is loaded with ethical and moral questions, values and opinions; even more so when it is in-home childcare. It can be quite easy to oversee what lies right in front of you. That's why we as recruiters try to point out the important facts right from the beginning. And besides a screening of your 'hard' skills, such as knowledge of child development, skills in settling, nappy changes and activity planning, this also involves an assessment of your 'soft' skills such as communication skills and, you guessed it, ethical values and positions.
...
read more