Archive for August 2014
Blog
Submitted by: webideas - 29-Aug-2014
Placement Solutions Takes The Lead On Child Protection
I have to admit to feeling quite proud on August 9 when we launched our new ChildProtection Policy and accompanying booklet. We are, as far as I am aware, the first agency of our kind in Australia to document such a policy.
...
read more
Submitted by: louise - 25-Aug-2014
Today Placement Solutions was pleased to speak to our submission to the Australian Productivity Commission Into Childcare. As CEO and original owner and operator of the business, I spoke to 4 main points, two of which concerned the Australian Nanny industry in general and two that are specific to In home care.
A summary of the speech is thus;
...
read more
Submitted by: louise - 24-Aug-2014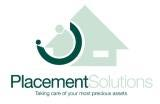 I am the CEO of Placement Solutions a private Nanny agency in operation since 1988 and an inaugural government approved In - Home care service since 2000.
...
read more
Submitted by: louise - 24-Aug-2014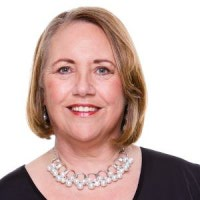 The facts on government funding of Nannies
I would like to clarify a few of the facts relating to Nannies and in-home child care generally.The Productivity Commisssion into childcare are now in their second phase of speaking to the public about the way forward for child care in Australia. I presented at the Commission on behalf of Placement Solutions.
...
read more
Submitted by: louise - 24-Aug-2014
An Australian perspective following on from the conference of the International Nanny Association in Las Vegas.
Following on from Louise's article last month focusing on legallynanny.com and 4nannytaxes.com, both of which we met at the INA conference, I thought this month I would talk a little bit about what I learnt about the Nanny industry in the USA as a whole during my time in Las Vegas. As Louise mentioned, the industry in America is enormous. There are thousands and thousands of Nannies working in a whole range of situations.
...
read more
Submitted by: louise - 24-Aug-2014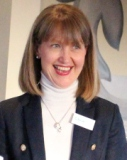 Clare Carlisle Stranger and the INA Conference
The International Nanny Association (INA) conference in the United States is over for another year. The conference was enormously successful again, not least for Placement Solutions as we introduced Clare Carlisle Stranger, our inaugural Nanny of the Year and our first nomination for the association's international Nanny of the Year award.
...
read more