Archive for November 2015
Blog
Submitted: 26-Nov-2015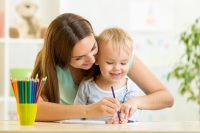 One of the questions we get most often is "What does it take to become a Placement Solutions nanny?"
Without putting too fine a point on it, we believe our nannies are some of the highest quality, most professional in-home carers you will find in Melbourne.
...
read more
Submitted: 26-Nov-2015
Quite a few of our nannies started their childcare careers in long-day care, and we are constantly fielding enquiries from long-day care workers who are interested in making the 'shift'.
With that in mind we thought it would be worthwhile exploring the pros and cons of nannying compared with long-day care. While working as a nanny provides a wonderful career for many, it isn't for everyone.
...
read more
Submitted: 23-Nov-2015
Applicants sometimes forget or don't realise how important "dressing" is when attending an interview. In some cases it might be the difference between you getting or not getting a job. Although your experience and qualifications should speak for themselves, it's the image that you portray that can also affect your job application. Employers may feel that if you dress poorly or inappropriately. This then will reflect on their business and as it does not portray the correct or desired image of the company, they will not want to hire you. Therefore, you need to dress for success and leave the 'right' impression not the 'wrong' impression.
...
read more
Submitted: 22-Nov-2015
We are flexible. We are connected. We are incredibly open and we travel more than for example my grandparents ever even dreamed about. I moved 16,Son343 km from the middle of Germany to Melbourne in order to work where I work. I can't even start to count all the different backgrounds, nationalities and cultures my friends, acquaintances and colleagues have; the diversity is enchanting. Different cultures, different food, different music, religion, political views. And in the middle of all this variety is you, an individual with your own culture, values and priorities. There is little doubt that in order to be happy and live a satisfying life you need to be in an environment that is in line with your own culture, your own set of values; a place where you can be yourself. Considering that you spend an average of 8 hours of your day at work you can do the maths and will find that your workplace should definitely be a place that reflects your own values.
...
read more
Submitted: 17-Nov-2015
Working as a recruitment consultant myself I can tell you that we love behavioural interview questions. And we also know that they put applicants in a somewhat difficult situation. I recently read an article on a great method to deal with behavioural interviews and think it is a great tool for all of us to have.
...
read more
Submitted: 17-Nov-2015
One thing that recruiters are continually asked is, what makes a good candidate. The answer to this would seem simple, one that has good experience, good qualifications and presents well. Whilst this is all true, there is also some other influencing factors that a candidate might not think about. It's that time between having a phone interview and attending the interview that people sometimes forget about.
...
read more
Submitted: 3-Nov-2015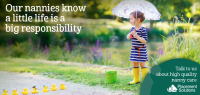 With spring upon us and the sun shining there is no better time to get the kids outside and play in the sunshine. Of course it is important to remember to Slip on a shirt, Slop on the 30+ sunscreen, Slap on a hat, but once that is done get outside and enjoy playing with the kids.
Whether you are a mum, dad, nana, grandpa or the nanny, children love to play outdoors with you and other children, however coming up with new games to play each time can be difficult. We've listed 10 of our favourite games to play that will be fun for the big and little kids!
...
read more
Submitted: 3-Nov-2015
Love your job and the fun that goes together with it when playing with the children, see them develop and grow?
Do they have a favourite toy? A favourite book? Naturally it is great to utilise the material provided by the parents. On the other hand bringing your own material is a great opportunity to introduce the children to something outside the box.
...
read more
Submitted: 1-Nov-2015
So you have decided to start applying for jobs after being out of the market for some time, maybe you had children and stopped working, maybe you have been working with the same company for years and have decided you need a change. Whatever the reason you need to write a resume and you just don't know where to start.

One thing that people start doing is talking to their friends about what to do and suddenly they get all these "great tips". Unfortunately their tips might not be based on professional knowledge but personal experience. Therefore, we have put together some common mistakes that should be avoided.


...
read more
Submitted: 1-Nov-2015
With stress management, awareness and mindfulness classes being introduced in many work places we thought it is time to share our passion for a well-balanced mind with you. Moving in a fast paced world can be challenging enough for grownups but just imagine how much more information children have to work through seeing and experiencing so many situations for the first time.
While of course it is necessary for every employee including every Nanny and indeed every person to find a way to deal with stress and increasing pressure for themselves it can also be fun to explore those strategies together with children and for them it is a good skill to learn early on.
But is it really necessary for children to learn tactics to deal with stress?
...
read more