Archive for April 2016
Blog
Submitted by: placementsol - 26-Apr-2016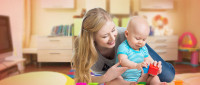 A recent post here about our household management service touched on the difference between a Nanny and a cleaner. More specifically, it made the point that a Nanny is not a cleaner and should not be expected to do general household cleaning or other household chores. The only exception are tasks that are associated with child care.
...
read more
Submitted by: placementsol - 18-Apr-2016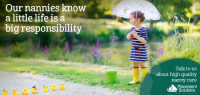 Here at Placement solutions we believe that a happy Nanny equates to happy children and a happy home. A nanny is not just a babysitter or a little bit of help to the family he or she is so much more than that. A Nanny is a mother's helper; they are the one-on-one care for your most precious assets while you need to be at work or other such commitments. A Nanny comes into your home to provide care and education for your children and to help keep them happy, healthy and safe.
...
read more
Submitted by: placementsol - 11-Apr-2016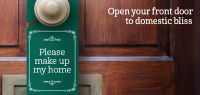 Recently I've been helping my friend archive her old family photos for safekeeping and it got me thinking about memories. Memories are so precious to most of us – I think you'd agree. Especially precious are memories and photos of loved ones lost, old friends, family, good times, travel destinations and of course the reminders we keep around the home - all the "stuff" that is meaningful to us. Apart from evoking (hopefully) pleasant memories, these pictures and tid bits also represent a good part of our history. They tell a story about who we are, who is (or was) important in our lives, our likes and dislikes and a plethora of other information. Sometimes, they are a talking point at dinner parties and the mere mention of a souvenir or photograph triggers a storytelling exchange between friends.
...
read more
Submitted by: placementsol - 4-Apr-2016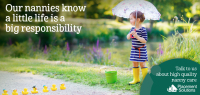 With winter fast approaching we are finding ourselves slowly losing daylight, sunshine and the lovely warm days! We will soon be cooped up inside with heaters on, rugged up, hot chocolates and going stir crazy! Now is the time to start planning ahead to ensure that you have plenty of ideas to keep the children happy and ensure that they are not consistently asking for things to do! Along with the activities we need to also remember that hygiene at this time of the year is a key thing as we find, parents, nannies and children picking up all kind of flu's and bugs that can be contagious.
...
read more