Archive for July 2016
Blog
Submitted by: placementsol - 31-Jul-2016

One of our most misunderstood services, often forgotten in the focus on in-home child care, is the provision of Household Managers. As we have a number of very satisfied customers who use this service, we thought it might be time to give these hardworking people some attention.
It can be hard to describe what a Household Manager can do because there are just so many options.
...
read more
Submitted by: placementsol - 24-Jul-2016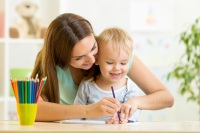 The recruitment process can be lengthy and time consuming. In the Childcare Industry, which unfortunately still partly operates under a "cash economy", it is easy to see why nannies don't always see themselves as professionals and why the whole process of recruitment can seem quite daunting.
Some nannies don't fully utilise modern recruitment platforms such as Seek or Indeed when looking for new roles and this works to their disadvantage by precluding them from many worthwhile opportunities.
...
read more
Submitted by: placementsol - 10-Jul-2016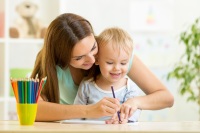 At Placement Solutions we pride ourselves in having the best quality professional nannies. Parents can rest assured and sleep easy at night knowing their children are in safe hands. We strive to always have happy, healthy and most of all safe children on our watch.
...
read more