Archive for September 2016
Blog
Submitted by: placementsol - 25-Sep-2016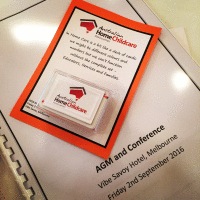 The Australian Home Care Association's (AHCA) annual conference and AGM, with educators, and representatives from in-home child care services travelling from around Australia to attend, was held in Melbourne on Friday the 2nd of September. The attendees had the opportunity of listening to keynote speakers from a range of areas related to the in-home child care sector.
...
read more
Submitted by: placementsol - 18-Sep-2016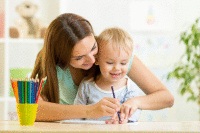 After the thorough screening process within our recruitment department you might go for another interview with our families for them to choose the best match for their family.
Such an interview usually takes place in the family's homes and can be quite scary.
How do you succeed in one of those interviews?
We suggest you use a PEACE approach to your interviews.
...
read more
Submitted by: placementsol - 12-Sep-2016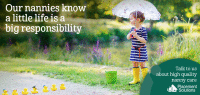 So you are pregnant with your first child and maybe feeling overwhelmed. You originally thought this would be a walk in the park (with a pram) and your 'motherly instincts' would kick in and tell you how to manage. Now the time is nearly here and you are only weeks away from having your whole life turned upside down!
...
read more