Archive for June 2017
Blog
Submitted by: placementsol - 21-Jun-2017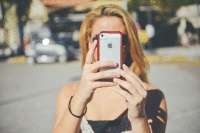 Babies spew on you. OK. When I had my first child, I was prepared for that.
What I wasn't prepared for was the feelings of inadequacy, insecurity, the anxiety and self-doubt that would follow me around for the entire first year (and beyond!).
This post aims to de-bunk what I affectionately (?) term as the glamourous 'Insta-MUM' myth.
...
read more