Archive for reso
Blog
Submitted: 8-Feb-2016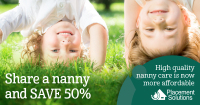 Nanny sharing is a great way to reduce the cost of in-home child care while adding some extra socialisation into your children's day. However it works best when it is approached in the right way. While Placement Solutions keep things 'clean' by invoicing each family separately, holding joint client liaison meetings and so on, there are a number of factors nanny-sharing families should bear in mind.
...
read more
Submitted: 8-Feb-2016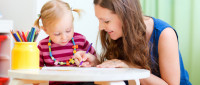 With the introduction of the Nanny Pilot Program by the Federal Government, Placement Solutions has recently been appointed as the sole provider for regional Victoria. The amount of recruitment we need to do has suddenly multiplied and poses new challenges. The very short-roll out period means we need to develop strategies quickly to ensure we manage this change and growth well.
...
read more
Submitted: 1-Feb-2016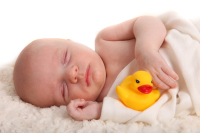 Okay. Let's clear the air before we start, because I can feel the heckles rising on the necks of every new and expectant mother reading this article. "What does Louise know about modern parenting?" I hear you saying. "She's a grandmother! Things have changed. They're different now."
...
read more
Submitted: 25-Jan-2016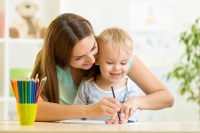 Exciting changes have happened lately for Placement Solutions and especially in the Recruitment Department. With our agency being chosen as the sole provider in regional Victoria for nannies as part of the Nanny Pilot Program, the opportunities for working with us just got bigger! We are now recruiting not only in metropolitan Melbourne but all through Victoria.
...
read more
Submitted: 14-Jan-2016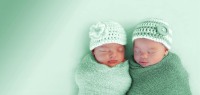 Did you know that the nanny pilot has started?! It is a 'new' initiative proposed by the government to assist families who cannot access normal rebated care. Basically it is the same eligibility as normal in-home care requirements except you aren't using up your CCR/CCB. We as an agency have been selected for regional and rural Victoria and hope to help as many families as we can.
...
read more
Submitted: 14-Jan-2016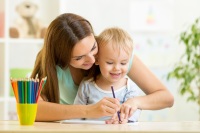 New Year's resolutions are not for everyone. Nevertheless, the beginning of a new year is a great time to look back at where you have come from and, more importantly, to take a good look at where you are heading.
If one of your to-do list items for 2016 is a new job (maybe as one of our amazing nannies), a career change or finishing studies to start your dream career, refreshing your CV is a great first step. The first impression any new employer will have is your resumé and of course you want your first impression to be a good one.
...
read more
Submitted: 8-Jan-2016
In particular congratulations to our CEO Louise who is the first Australian board member.INA board members volunteer hundreds of hours each year to the organization. These board members have been voted on by the membership of the International Nanny Association, and will serve for the term 2016 – 2017.
...
read more
Submitted: 4-Jan-2016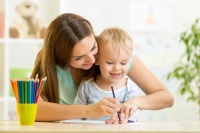 Working in childcare means working in an industry that is loaded with ethical and moral questions, values and opinions; even more so when it is in-home childcare. It can be quite easy to oversee what lies right in front of you. That's why we as recruiters try to point out the important facts right from the beginning. And besides a screening of your 'hard' skills, such as knowledge of child development, skills in settling, nappy changes and activity planning, this also involves an assessment of your 'soft' skills such as communication skills and, you guessed it, ethical values and positions.
...
read more
Submitted: 4-Jan-2016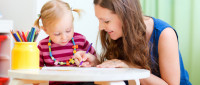 Not all parents can afford to go away for school holidays or maybe one parent can have time off from work but the other can't. Travelling with children can be difficult enough let alone trying to travel with the children without your partner. This being said you don't have to leave the kids feeling bored over the school holidays and that last thing you want is nagging children.

So if school holidays are spent at home then devise a list of activities that you can do with the children, this way you have a plan and the children will have something to look forward to, especially on the down days when they is no activity planned. You can't have an activity every day, money doesn't grow on trees.

To help you out we have developed a list of great holiday activities that can be done with children from different age's groups, especially if you have a toddler or school aged children.


...
read more
Submitted: 4-Jan-2016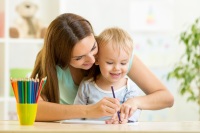 So you have finally taken the plunge and decided to return to the workforce after having children or maybe you're sick of the same old job and need a change. One of the many things that you need to think about when applying for a new job is your references. You may be able to talk your way through a great phone interview, or even a fantastic face to face interview however; you need reliable and trustworthy references to back you up. Promoting yourself will only get you so far, it's your references that can easily make or break you when it comes to getting that great job. Therefore, choosing the right people to be your reference can be a critical part of your application process.
...
read more