Archive for reso
Blog
Submitted: 29-Dec-2015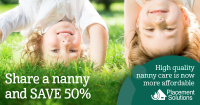 Have you started thinking about going back to work? Have you thought about putting your child into child care? Is there no room? Sounds like something we hear often from a lot of parents that contact us. There seems to be a shortage of child care centres for the ever growing Victorian population. Many parents are turning to in-home child care agencies to help find a solution to their problem.
...
read more
Submitted: 29-Dec-2015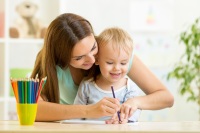 Hiring quality staff members can be quite challenging at times. Regardless of a thorough resume screening, detailed interview questions and analysis of personal behaviour during all forms of interaction will only show you one side of the person. The recruiter will hardly ever experience the applicant in a working environment. Especially when working with children it can be a difficult situation since we as recruiters don't have children on hand to see the interaction of applicants with children during interviews. The difference between presenting at an interview and caring for pre-school aged children is also quite huge. Needless to say, we need to hire good quality staff and ensure that they perform as Nanny to the highest of our standards.
...
read more
Submitted: 18-Dec-2015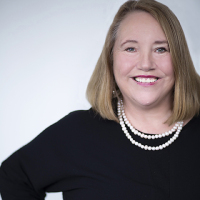 A couple of weeks ago I found myself unexpectedly locked out of my daughter's house with my grandson. It was no big deal. We just sat on the couch on the front verandah for an hour while we waited for mum to come back. The best part of the situation was that I did not have my mobile phone with me so the whole time spent with Reuben was 'hands free'. We just spent the time looking at each other, laughing and having fun.
It reminded me of an article I read not long ago entitled 'What a "Hands Free" summer looks like' by Rachel Macy Stafford. The article is from a few years ago and was written from a northern hemisphere perspective, but it is very relevant as we head into our own summer and holiday period.
...
read more
Submitted: 18-Dec-2015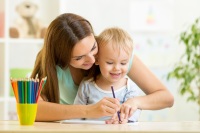 So you've got your dream job and prior to starting you must complete an induction. It's important at this time not to relax and think that what happens from here doesn't matter. Just because you got through the phone interview, face to face interview and reference checking doesn't mean that you can reduce your level of dedication. The induction is a time where potentially you are meeting other employees or Supervisors and Managers. Providing them with a good impression is just as important as leaving a good impression on the recruitment consultants or hiring Manager, as these are the people that you will have the most interaction with and in some cases the people that will recommend you for jobs, provide you with feedback or even do your performance review. Therefore, it's always best to maintain the same professional approach that you had at interview stage right through your entire career and all job related interactions.
...
read more
Submitted: 8-Dec-2015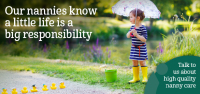 Everyone would love to have a Nanny in their home - that extra pair of hands to help you out. A Nanny can bring a huge amount of assistance and knowledge to your family, as well the advantage of having a one on one interaction regarding your child's development that cannot always happen in a day care setting. We know what you're thinking; "how can I ever afford a nanny?" Well we're here to tell you that this is actually possible for a majority of families. Government assistance and rebates are available to most families and at Placement Solutions we can help you access these facilities.
...
read more
Submitted: 26-Nov-2015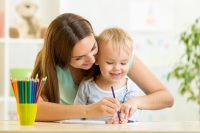 One of the questions we get most often is "What does it take to become a Placement Solutions nanny?"
Without putting too fine a point on it, we believe our nannies are some of the highest quality, most professional in-home carers you will find in Melbourne.
...
read more
Submitted: 26-Nov-2015
Quite a few of our nannies started their childcare careers in long-day care, and we are constantly fielding enquiries from long-day care workers who are interested in making the 'shift'.
With that in mind we thought it would be worthwhile exploring the pros and cons of nannying compared with long-day care. While working as a nanny provides a wonderful career for many, it isn't for everyone.
...
read more
Submitted: 23-Nov-2015
Applicants sometimes forget or don't realise how important "dressing" is when attending an interview. In some cases it might be the difference between you getting or not getting a job. Although your experience and qualifications should speak for themselves, it's the image that you portray that can also affect your job application. Employers may feel that if you dress poorly or inappropriately. This then will reflect on their business and as it does not portray the correct or desired image of the company, they will not want to hire you. Therefore, you need to dress for success and leave the 'right' impression not the 'wrong' impression.
...
read more
Submitted: 22-Nov-2015
We are flexible. We are connected. We are incredibly open and we travel more than for example my grandparents ever even dreamed about. I moved 16,Son343 km from the middle of Germany to Melbourne in order to work where I work. I can't even start to count all the different backgrounds, nationalities and cultures my friends, acquaintances and colleagues have; the diversity is enchanting. Different cultures, different food, different music, religion, political views. And in the middle of all this variety is you, an individual with your own culture, values and priorities. There is little doubt that in order to be happy and live a satisfying life you need to be in an environment that is in line with your own culture, your own set of values; a place where you can be yourself. Considering that you spend an average of 8 hours of your day at work you can do the maths and will find that your workplace should definitely be a place that reflects your own values.
...
read more
Submitted: 17-Nov-2015
Working as a recruitment consultant myself I can tell you that we love behavioural interview questions. And we also know that they put applicants in a somewhat difficult situation. I recently read an article on a great method to deal with behavioural interviews and think it is a great tool for all of us to have.
...
read more